Are you considering moving to Lakeside for the next stage of your life?  Would you like to read up on the history of Mexican migration and Mexican culture on both sides of the border?  You're in luck because Judy King, a longtime Lakeside resident who regularly teaches classes locally on various topics relating to Mexico and its culture, has agreed to share her list of best reads on Mexican migration and culture with us.
There is something on this list for every reader, from serious hard core reporting (The Devil's Highway) to memoir (Kissing the Virgin's Mouth), to light hearted fun (Esperanza's Box of Saints), to the highly acclaimed just released novel by Luis Alberto Urrea, The House of Broken Angels, so pick what suits you and enjoy your read.  Then come down and explore Mexican culture and Lakeside for yourself.
NON-FICTION
The Devil's Highway – In a new 10th anniversary edition: "The single most compelling, lucid, and lyrical contemporary account of the absurdity of U.S. border policy" (The Atlantic). In May 2001, a group of men attempted to cross the Mexican border into the desert of southern Arizona, through the deadliest region of the continent, the "Devil's Highway." Three years later, Luis Alberto Urrea wrote about what happened to them. The result was a national bestseller, a Pulitzer Prize finalist, a "book of the year" in multiple newspapers, and a work proclaimed as a modern American classic.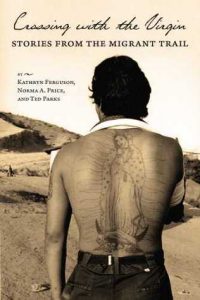 Crossing with the Virgin:  Stories from the Migrant Trail – Over the past ten years, more than 4,000 people have died while crossing the Arizona desert to find jobs, join families, or start new lives. Other migrants tell of the corpses they pass—bodies that are never recovered or counted.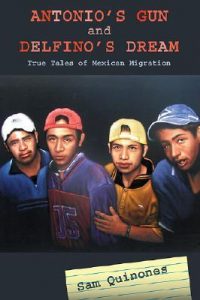 Antonio's Gun and Delfino's Dream:  True Tales of Mexican Migration – Journalist Sam Quinones' classic collection of nonfiction tales about Mexican immigrants, the border, and more.  If you only have time to read one non-fiction book on this list, this is a great choice.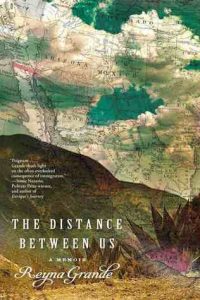 The Distance Between Us – Reyna Grande vividly brings to life her tumultuous early years in this "compelling . . . unvarnished, resonant" (BookPage) story of a childhood spent torn between two parents and two countries. As her parents make the dangerous trek across the Mexican border to "El Otro Lado" (The Other Side) in pursuit of the American dream, Reyna and her siblings are forced into the already overburdened household of their stern grandmother. When their mother at last returns, Reyna prepares for her own journey to "El Otro Lado" to live with the man who has haunted her imagination for years, her long-absent father.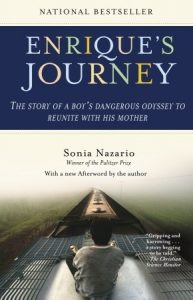 Enrique's Journey – An astonishing story that puts a human face on the ongoing debate about immigration reform in the United States, now updated with a new Epilogue and Afterword, photos of Enrique and his family, an author interview, and more—the definitive edition of a classic of contemporary America.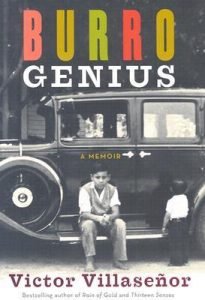 Burro Genius – From one of America's most beloved authors comes a raw and unnerving memoir that explores the transformation of an angry young man into the bestselling author we know today.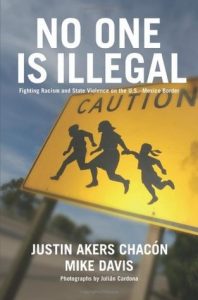 No One Is Illegal:  Fighting Racism and State Violence on the U.S. – Mexican border – Countering the chorus of anti-immigrant voices, Davis and Chacón expose the racism of anti-immigration vigilantes and put a human face on the immigrants who risk their lives to cross the border to work in the United States.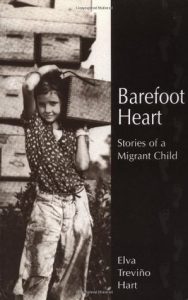 Barefoot Heart:  Stories of a Migrant Child – is a vividly told autobiographical account of the life of a child growing up in a family of migrant farm workers. It brings to life the day-to-day existence of people facing the obstacles of working in the fields and raising a family in an environment that is frequently hostile to those who have little education and speak another language. It is also the story of how, despite hunger, cold, illness, and constant discrimination, a determined family never abandoned its commitments to one another and to bettering life through hard work and the pursuit of education.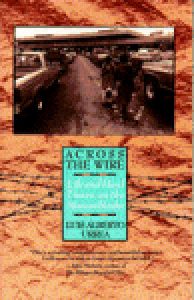 Across the Wire:  Life and Hard Times Along the Mexican Border – offers a compelling and unprecedented look at what life is like for those refugees living on the Mexican side of the border—a world that is only some twenty miles from San Diego, but that few have seen.  Urrea gives us a compassionate and candid account of his work as a member and "official translator" of a crew of relief workers that provided aid to the many refugees hidden just behind the flashy tourist spots of Tijuana.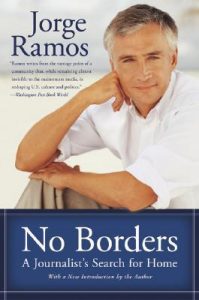 No Borders:  A Journalist's Search for a Home – From his childhood days in Mexico, to his experience of censorship in government–owned Mexican media companies, his student years in LA, and his early beginnings as a journalist in the USA, Jorge Ramos gives us a personal and touching account of his life. With a series of intimate portraits of the leading political figures he has interviewed over the years (Castro, George W. Bush, Chavez, Clinton) and the places he has been, he reflects on world events and how they have changed, not only humanity, but his own life.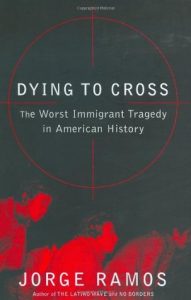 Dying to Cross:  The Worst Immigration Tragedy in American History – On May 14, 2003, a familiar risk-filled journey, taken by hopeful Mexican immigrants attempting to illegally cross into the United States, took a tragic turn. Inside a sweltering truck abandoned in Texas, authorities found at least 74 people packed into a "human heap of desperation." After months of investigation, a 25-year-old Honduran-born woman named Karla Chavez was found responsible for leading the human trafficking cell that led to this grisly tragedy in which 19 people died.
A Country for All:  An Immigration Manifesto –  award-winning journalist Jorge Ramos makes the case for a practical and politically achievable solution to this poignant issue. Ramos argues that we have a simple choice: to take a pragmatic approach that deals with the reality of immigration, or to continue a cruel and capricious system that doesn't work, wastes billions of dollars, and which stands in direct opposition to our national principles.
SHORT FAST READS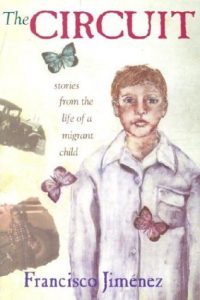 The Circuit -"'La frontera'…I heard it for the first time back in the late 1940s when Papa and Mama told me and Roberto, my older brother, that someday we would take a long trip north, cross la frontera, enter California, and leave our poverty behind." So begins this honest and powerful account of a family's journey to the fields of California — to a life of constant moving, from strawberry fields to cotton fields, from tent cities to one-room shacks, from picking grapes to topping carrots and thinning lettuce. Seen through the eyes of a boy who longs for an education and the right to call one place home, this is a story of survival, faith, and hope.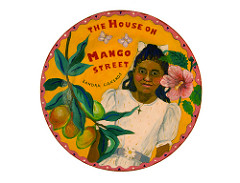 The House on Mango Street –  is the remarkable story of Esperanza Cordero, a young Latina girl growing up in Chicago, inventing for herself who and what she will become. Told in a series of vignettes—sometimes heartbreaking, sometimes deeply joyous—Sandra Cisneros' masterpiece is a classic story of childhood and self-discovery.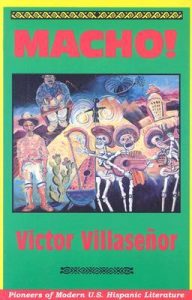 Macho!:A Novel – Roberto Garcia is only seventeen, but he already has big dreams of making his fortune, building a family, and gaining the respect of his community. With ambition to burn and a passion to prove his manhood, Roberto takes the dangerous journey north, crossing the Mexican border to pick fruit in the "golden fields" of California. It is said that a good man can make more money there in a week than in an entire year in the mountains of Michoacán, his home. With dreams that overshadow harsh realities, Roberto is unprepared for the jammed boxcars and bolted trucks that carry undervalued migrant workers through the searing desert to long days of harsh labor.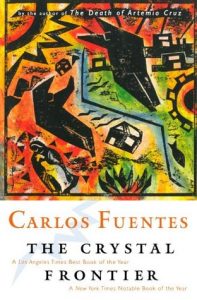 The Crystal Frontier – The nine stories comprising The Crystal Frontier all concern people who in one way or another have had something to do with, or still are part of, the family of one Leonardo Barroso, a powerful oligarch of northern Mexico with manifold connections to the United States.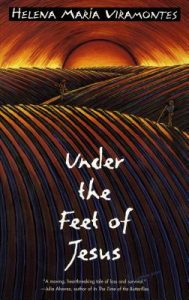 Under the Feet of Jesus – At the center of this powerful tale is Estrella, a girl about to cross the perilous border to womanhood. What she knows of life comes from her mother, who has survived abandonment by her husband in a land that treats her as if she were invisible, even though she and her children pick the crops of the farms that feed its people. But within Estrella, seeds of growth and change are stirring.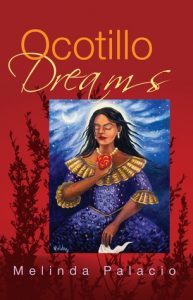 Ocotillo Dreams – Set in Chandler, Arizona, during the city's infamous 1997 migrant sweeps, Ocotillo Dreams is no run-of-the-mill border tale. In her captivating first novel, Melinda Palacio skillfully weaves a story of politics, intrigue, love, and trust. Isola, a young woman who inherits her mother's Chandler home, relocates from California only to find that her mother had lived a secret life helping undocumented immigrants. Isola must confront her own confusion and sense of loyalty in a strange and hostile environment. As she gets to know her mother from clues left behind, she grapples with questions of identity and belonging that eventually lead her to explore her life's meaning and to reconnect with her roots.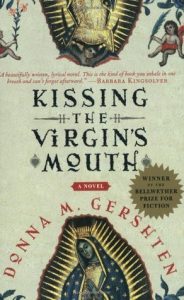 Kissing the Virgin's Mouth – Guadalupe Magdalena Molina Vásquez — wife, scoundrel, courtesan, mother — is full of contradictions: she believes in love but is suspicious of men; she rejects religion but admires the Virgin Mary; she respects tradition while breaking all the rules. Here, in the Golden Zone of Teatán, Mexico, Magda tells her extraordinary life story — from a poor Mexican barrio to American affluence, from wide-eyed childhood to worldly courtesan life, from full-blooded youth to oncoming blindness — and bewitchingly imparts the hard-earned wisdom she has gained through the years
LONGER NOVELS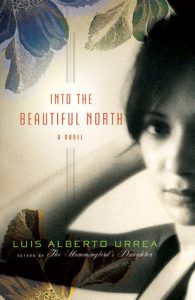 Into the Beautiful North – Nineteen-year-old Nayeli works at a taco shop in her Mexican village and dreams about her father, who journeyed to the US to find work. Recently, it has dawned on her that he isn't the only man who has left town. In fact, there are almost no men in the village–they've all gone north. While watching The Magnificent Seven, Nayeli decides to go north herself and recruit seven men–her own "Siete Magníficos"–to repopulate her hometown and protect it from the bandidos who plan on taking it over.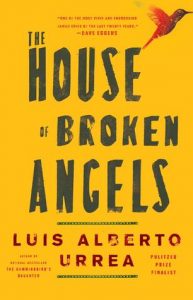 The House of Broken Angels – "All we do, mija, is love. Love is the answer. Nothing stops it. Not borders. Not death."
In his final days, beloved and ailing patriarch Miguel Angel de La Cruz, affectionately called Big Angel, has summoned his entire clan for one last legendary birthday party. But as the party approaches, his mother, nearly one hundred, dies herself, leading to a farewell doubleheader in a single weekend. Among the guests is Big Angel's half brother, known as Little Angel, who must reckon with the truth that although he shares a father with his siblings, he has not, as a half gringo, shared a life.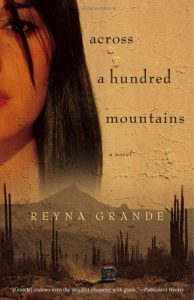 Across a Hundred Mountains –  is a stunning and poignant novel about a young girl who leaves her small town in Mexico to find her father, who left his family to find work in America—a story of migration, loss, and discovery.  After a tragedy separates her from her mother, Juana García leaves in search of her father, who left them two years earlier. Out of money and in need of someone to help her across the border, Juana meets Adelina Vasquez, a young woman who left her family in California to follow her lover to Mexico. Finding themselves—in a Tijuana jail—in desperate circumstances, they offer each other much needed material and spiritual support and ultimately become linked forever in the most unexpected of ways.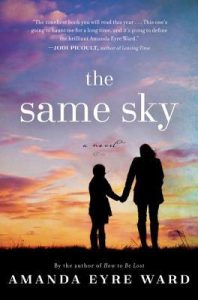 The Same Sky – Alice and her husband, Jake, own a barbecue restaurant in Austin, Texas. Hardworking and popular in their community, they have a loving marriage and thriving business, but Alice still feels that something is missing, lying just beyond reach.  Carla is a strong-willed young girl who's had to grow up fast, acting as caretaker to her six-year-old brother Junior. Years ago, her mother left the family behind in Honduras to make the arduous, illegal journey to Texas. But when Carla's grandmother dies and violence in the city escalates, Carla takes fate into her own hands—and with Junior, she joins the thousands of children making their way across Mexico to America, facing great peril for the chance at a better life.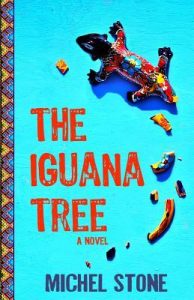 The Iguana Tree – Set amid the perils of illegal border crossings, The Iguana Tree is the suspenseful saga of Lilia and Hector, who separately make their way from Mexico into the United States, seeking work in the Carolinas and a home for their infant daughter.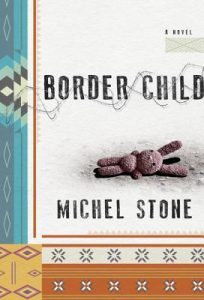 The Border Child – Sequel to the Iguana Tree.  Young lovers Héctor and Lilia dreamed of a brighter future for their family in the United States. Héctor left Mexico first, to secure work and housing, but when Lilia, desperate to be with Héctor, impetuously crossed the border with their infant daughter, Alejandra, mother and child were separated. Alejandra disappeared. Now, four years later, the family has a chance to reunite, but the trauma of the past may well be permanent.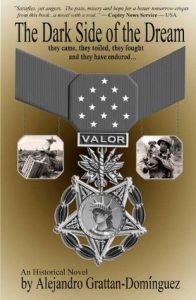 Dark Side of the Dream – Written by a Lakeside resident, this epic tale of a family's struggle for survival, recognition, and citizenship begins with a Mexican father's deathbed wish that his sons go to the US.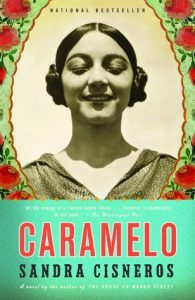 Caramelo – Every year, Ceyala "Lala" Reyes' family–aunts, uncles, mothers, fathers, and Lala's six older brothers–packs up three cars and, in a wild ride, drive from Chicago to the Little Grandfather and Awful Grandmother's house in Mexico City for the summer. Struggling to find a voice above the boom of her brothers and to understand her place on this side of the border and that, Lala is a shrewd observer of family life. But when she starts telling the Awful Grandmother's life story, seeking clues to how she got to be so awful, grandmother accuses Lala of exaggerating. Soon, a multigenerational family narrative turns into a whirlwind exploration of storytelling, lies, and life.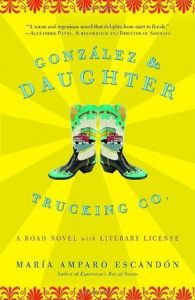 Gonzalez & Daughter Trucking Company – While serving a sentence in a Mexican prison, Libertad González passes the time at the weekly Library Club, reading to her fellow inmates from whatever books she can find in the prison's meager supply. With her stories, Libertad enthralls a group of female prisoners every bit as eccentric as the tales she tells.   But the story that emerges has nothing to do with the words printed on the pages. Instead, she tells the story of Joaquín González, a former professor and fugitive of the Mexican government who reinvents himself as a trucker in the United States. There he falls in love with a wild woman with whom he shares his truck and his life, until he unexpectedly finds himself alone on the road with a baby girl.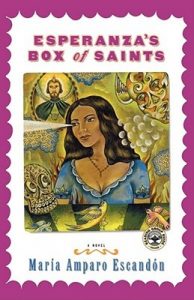 Esperanza's Box of Saints – is a magical, humorous, and passion-filled odyssey about a beautiful young widow's search for her missing child — a mission that takes her from a humble Mexican village to the rowdy brothels of Tijuana and a rarely seen side of Los Angeles. Rescued from turmoil by her favorite saint, Esperanza embarks on a journey that tests her faith, teaches her the ways of the world, and transforms her from a fervently religious innocent to an independent, sexual, and passionately devout woman.
Caramba! – Welcome to Lava Landing, population 27,454, a town just this side of Mexico, where Miss Magma reigns and rockabilly and mariachi music are king. Enter our protagonists, Natalie and Consuelo, self-described "like-minded individuals." They spend their days at The Big Cheese Plant and their nights at The Big Five-Four, the hottest spot in town. But they have long-term projects, foremost among them to cure Consuelo of her unreasonable fear of public transportation and long car rides so they can finally take Natalie's 1963 Cadillac convertible on the road trip it deserves . . .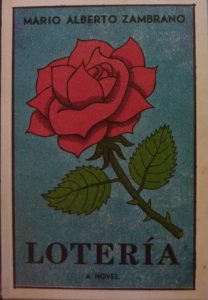 Loteria – In the spellbinding literary debut by Mario Alberto Zambrano, a young girl tells the story of her family's tragic demise using a deck of cards of the eponymous Latin American game of chance.
COVID UPDATE: During the uncertainties created by the pandemic, we have suspended our live 6-Day Educational Programs and will be back in late 2021 OR 2022 depending on how conditions evolve. Our new "Move To Mexico Online Program" – along with live, one-on-one support at Lakeside – is the best approach to ensure safety of you and our staff, while providing you with the experience and expertise of the Focus program. The Online Program will provide you with the essential info and perspective from over 20 presentations on everything to do with a move to Mexico. Interested in finding out more about our Online Program? Click here.