The Focus Fast-Track-to-Learning Seminars are invaluable and To-the-Point, giving you accurate and current information from Experts in each field on all related topics about moving to or living in Mexico. Get a guided, hands-on experience of "life at Lakeside" to see if it is for you. And while our program is customized for those moving or retiring to the Lake Chapala area, the program provides essential knowledge on your transition to Mexico regardless of where in Mexico you might decide to live. Experience the outstanding beauty of Lake Chapala and learn why 20,000 Expats call this pocket of paradise, 'Home-Sweet-Home'.
PROGRAM DATES FOR 2022:
COVID UPDATE: During the uncertainties created by the pandemic, we have suspended our live 6-Day Programs. Our new Online Programs along with the live, one-on-one support at Lakeside – are the best approach to ensure the safety of you and our staff, while providing you with the experience and expertise of the Focus program.
Our "Move2Mexico RoadMap" online course is currently open for registrations and will run from February 15th – March 15th, 2022. Click HERE to register and be guided through the 9 Steps that will make your move to Lakeside a joyful experience.
For the year 2022, we will hold at least another two "Move to Mexico RoadMap" online courses which will likely be in April and in November. Save your seat in advance by sending us an email to michael@focusonmexico.com with "Move2Mexico RoadMap – [Month]" on the subject line and we will confirm by email your reservation.
We hope our Live Programs at Lakeside  will return fall 2022 but need to wait until pandemic issues are more resolved.
Interested in finding out more about our Online Programs? Click HERE.
[see 6-Day Pricing under "What Is Included" section below on this page]
Once you attend one of our Fast-Track-to-Learning programs, you will have all the information you need to decide if Mexico is right for you; information that can be very difficult or impossible to gather on your own. Moving to a new country can be a delightful and enchanting adventure or a daunting and frustrating task. The difference is the amount of preparation, knowledge, and understanding you have before actually making the move. Knowing how to get the very most from your new life and knowing how to navigate through the system with the help of an experienced support team can make all the difference. It's easy once you know how. Focus on Mexico can show you the way.
Check out the Workbook Table of Contents.  [Note; We continually update and add new content and speakers to ensure we address all of the key areas with the best experts and information]
When you decide to make the move, you will have access to the Focus Alumni Support section on our website to help you make a smooth transition and you also will be eligible for the Focus Alumni Benefits.

Grace Lebel
"Although I was generally familiar with Mexico, having traveled there extensively on both business and pleasure, I felt I needed to be more focused on Mexico as a permanent destination for retirement. I had read books and other materials I was able to access, but it wasn't until my participation in the Focus Program that I was able to put it all together. I urge anyone who has been thinking casually about Mexico as a retirement destination to seriously consider making the investment to attend a Focus on Mexico program."
Over and over our clients tell us that on their own, they could never have learned or experienced everything found in a single Focus program. Read our countless 'Program Testimonials', and see the value that others in your own situation found in our program. There simply is no better way than a Focus program to truly experience Mexico and at such an affordable price.
Relocating to another country is a big move. It's an important decision. Doesn't it make sense to ensure you are getting accurate and current information? Doesn't it make sense to gain knowledge and a true understanding of what it is going to be like for YOU to live there? Only then, can you be confident in your decision. Focus on Mexico gives you that.
During your Focus Fast-Track-to-Learning program, you'll hear from the Experts in their respective fields. You can rest assured that you are getting the best and most current and up-to-date information available to build your knowledge base about Mexico. And most importantly, we help you put it all in perspective. We show you how to implement it with your particular circumstances in mind. With the knowledge you will gain, you will save the cost of the program time and time again, plus you won't have all the frustrations of the trial and error process. This is a major change in your life. Our  Focus Team are dedicated to helping you make a smooth transition so you can relax and enjoy your new life adventure in our little pocket of paradise.
Our new Fast-Track-to-Learning conferences provide educational Seminars from Experts (including a 200 page comprehensive workbook and handouts) as well as Registration Cocktail party, group excursions which include two lunches, a Dinner & Entertainment mixer with Focus Alumni, and a Farewell Dinner on Friday evening at beautiful Casa Bullock on Friday evening.
Additional excursions during the program are available 'a-la-carte', allowing people to customize their own program to best suit their requirements and budget (but most participants will choose all of the A La Carte options to get the full experience of our Programs).  The A La Carte tours of Guadalajara, Ajijic and Chapala are integrated into the Focus 6-Day Program so you will not miss any sessions.
If you are already familiar with Mexico and want to explore on your own, there are scheduled 'time-outs' to accommodate this so you won't miss any of the important 'stuff'. Conversely, if you want to participate in the group outings, we highly recommend you include all of the Concierge 'a-la-carte' services . (Note: If you are a returning Alumni sitting in again on the educational Seminars for free, you may also take advantage of the Alumni Concierge choices.)
The Seminars are held at the Real de Chapala hotel, so for your convenience, we do recommend staying right at the hotel. While the cost of accommodations is not included, we have negotiated a Focus Preferred rate of $1,606 pesos at the program Hotel which includes a full breakfast. Having breakfast with other Focus participants gives you a great opportunity to share experiences, perspectives, and ideas. (To give you a price comparison, if you book the hotel through booking.com the price is about the same but does not include breakfast, and in addition to the price there is 16% IVA and 3% City Taxes.) However, if you prefer, we can provide a list of Recommended B&Bs or for longer stays, recommended Property Managers.
Sandra Brode, Chicago, Illinois
The best thing I can say is that I would recommend the Focus program to anyone even slightly interested in moving to Mexico. The general information the program provided is useful no matter where a person is interested in living in Mexico. I have read books about retiring in Mexico and done research online but I have found nothing that compares with this all-comprehensive program. I look forward to returning as a "guest" before I make the actual move to Lake Chapala. Money well spent!
Linda Gipson, Houston, Tx
I'm sure you've received dozens if not hundreds of thank yous and glowing accolades over the years that you've been directing the Focus on Mexico trips, but please allow me to add my wholehearted endorsement, and sincere gratitude for your introduction to a new and most appealing way of life.  The amount of information was almost overwhelming, but I feel secure in the knowledge that I now have the connections and know who to go to for what when I need it.  Nothing and no one could speak more highly for the area than the first rate program you have put together, along with all the wonderful people you have put in place to so ably assist.  Everyone involved is attractive, likeable, intelligent, expert in his/her area, and helpful without being "pushy".   You guys have done an amazing job of putting together a program that is both enjoyable and chock full of information.
A-la-Carte Concierge Services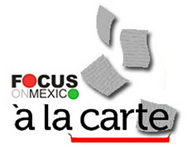 Focus 'a-la-carte' services, offering excursions before and during the program during scheduled 'time-outs' and additional activities options if you are extending past the program dates. The tours to Guadalajara, Ajiic, and Chapala will help to give you a "lay of the land" perspective on the main expat communities as well as the extremely popular trip to Guadalajara on Sunday. Click on the link above to see the options and price list of activities to choose from. Make your reservations as soon as possible as the buses will fill up quickly. We will also highlight local points of interest and include a list of restaurants and entertainment choices, of which there are many.
The new 'Fast-Track-to-Learning' Conference is offered at a competitive price, thereby allowing you the opportunity to choose your accommodation, see the sights on your own timeline, and experience the area, either with our Focus 'a-la-carte' services or on your own, as best suits your needs.
What is included?
A Registration Fee of $790 US (+ $590 for second person) includes:
Six Days (Sunday to Saturday – Final evening Friday – check out Saturday). (Note: If you want to take advantage of the optional A la Carte tour to Guadalajara and Tlaquepaque on Sunday before registration, you will need to arrive on Saturday). We also recommend staying over a couple of days to explore the area on your own.
Welcome Cocktail reception (including snacks and drinks) and registration starting at 5:30 p.m. at the Real de Chapala hotel lobby (Sunday evening)
Resource Materials – Comprehensive Workbook (200 pages), Topic Handouts, Driving to Mexico Kit, 'Moving your Stuff' to Mexico Instruction Book, Eligible to sit in on educational Seminars again for free for up to 5 years from your Program dates.
Presentations by Experts: Health Care, Hospitals/Doctors/Health Insurance Options, Living Lakeside, Safety/Crime, Legal, Cost of Living, U.S. Taxes, Canadian Non-Residency, Mexican Economy, Investing in Mexico, Immigration Visas, Moving, Doing Business in Mexico, Bringing Pets, Financing, Title Insurance, Currency Exchange, Real Estate – Renting or Buying, Financing Planning re Moving to Mexico, Owning Foreign Plated Vehicles, Buying a Car and more.
Coffee breaks
Outings: Two Area and Housing Tour excursions (Note: additional optional outings available a-la-carte provided by Ana's Concierge Services)
Two lunches and two dinners included in the price with the above excursions
FAQ & "What Do I Do Next?" session
Private time for individual viewings and/or appointments
Farewell Mexican Fiesta party at Casa Bullock including dinner and drinks on Friday evening
Activities info sheet including recommended Restaurants and Entertainment
Interact with Focus Alumni at social outings and program
How To's for when you are ready to make the move.
Focus 'a-la-carte' services: like getting Mexican Driver's License, Gov't Discount Card
Contact information for Expert Speakers, plus a growing list of recommended local providers
Free Email Newsletter
A private Facebook Group of your class and the Focus Team to capture memories, continue the conversation, share photos, experiences and advice
Eligible, as Focus Alumni, for the Focus Benefit Card offering amazing local Discounts
Focus Relocation Assistant assigned to be your liaison to help you make the transition to living in Mexico
Optional outings during the program via Focus 'a-la-carte' services
NOTE: you need to book your own travel and also book your hotel
 Who Should Attend?

Anyone who is considering living or spending time in Ajijic or Chapala Mexico – now or in the future – should attend this program. Get everything you need in one fell swoop!
Discover how to live life on your terms in the 2nd best climate in the world – Ajijic, Lake Chapala Mexico. Be armed with the knowledge to make a smooth transition. This is your opportunity to 'Live Your Life On Purpose.'
QUESTIONS?  Just email  michael@focusonmexico.com   [Please include your name and phone number.]
Phil Newbold
 "For the money this was the most informative, valuable, content-oriented seminar I have ever attended. On top of that, it is a fabulous bargain. The opportunity to form a network of credible local professionals and interact after the seminar is a tremendous asset for anyone seriously contemplating a move to Mexico. The Focus on Mexico staff is exceptional. They provide a unique blend of professionalism, knowledge, customer focus and genuine caring. For the money, this is the highest value seminar I can ever remember attending."
Bill and Sue Levy
"Focus on Mexico was a great way to learn about the possibility of living in Mexico. The Focus Adventure program was designed to provide us with all the information we needed to make a decision about living here and the Focus team was able to answer all of our questions in a straight-forward and understandable way. They brought in local experts in Health Care, Immigration, Taxation, Law, Real Estate, etc. … they took excellent care of us while we were in Mexico. …  They made it possible for us to see a range of local real estate, but there was absolutely no pressure on us to make any decisions….