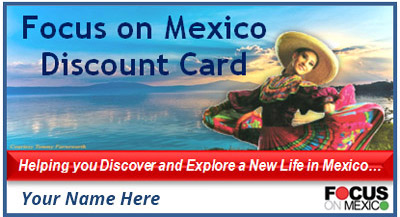 Hola Focus Members:
Being part of Focus on Mexico has its Member Advantages. We are delighted to tell you that we have arranged with numerous local businesses in the Lake Chapala area (and Guadalajara) to offer Benefits and or Discounts to Focus Alumni Members. Check out the Focus Discount List page where we provide the full list and contact info of the businesses approved on your Discount Card.
You may need to show your Focus Discount Card to prove your Focus affiliation to the business providing the Benefit or Discount.
To order your card, please fill out the form below, putting your name(s) as you wish it to appear on your Focus Discount Card. If the form auto-fills with your information already on file, please check to make sure your email address is still current. If not, please correct the info before submitting.