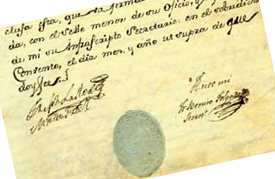 If you decide to live in Mexico and accrue some assets, then you need to consider a Will. A regular Will covers your worldwide assets and can be made either in your home country or in Mexico. An issue with a regular Will is that "cross border" probate can be very complicated.
In Mexico, you can have a legacy Will which only covers your assets in Mexico and your regular Will covers your assets in your home country
Some assets can be passed on to your heirs by including them on title (in case of a property) or including them as a named signatory (for bank accounts/investment accounts).
When drawing up a Will, a Notary must be used to make it legal and it must be in Spanish. A Lawyer should be used to draw up the Will and then have it formalized by a Notary. If you wish to have it translated into English, it will be an additional cost.
During your Focus on Mexico program, our legal expert will guide you through the process and fees of setting up a Mexican will.  His presentation is worth its weight in gold because he can keep you from making costly mistakes!