Lake Chapala, Mexico's largest lake, is home to one of Mexico's largest expat communities. When we run our Focus on Mexico educational programs, I always like to ask,
"What are your top reasons for thinking of moving to the Lake Chapala area?"
Yes, while the great weather and the lower cost of living are mentioned many times, another important benefit that is often in the top 3 reasons is the good location. 
The old real estate slogan, "Location Location Location" refers to the importance of the location of a property to its market value. In a similar way, Lake Chapala's location makes it a top value proposition for many people thinking of moving to the area.
You might think the "location" here refers to being nestled between a large lake and the Sierra Madre mountains, but what many people mean by the benefit of location is the proximity to a large international airport.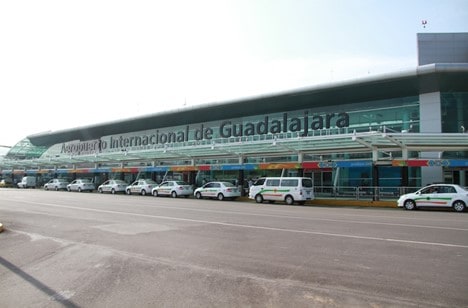 The Guadalajara International Airport full name is actually, Miguel Hidalgo y Costilla Guadalajara International Airport. And depending where you are staying at Lakeside, is between 20 and 40 minute drive away. Plus it is easy to get there especially since it is located on a major highway before the actual city of Guadalajara.
As an international airport, it means you can connect directly to other major airport hubs or destinations in the US or Canada. It is a very busy airport and is planning to get bigger via a major expansion between 2024 and 2026 – including an additional runway and terminal. Also, a major addition of a 180 room hotel with offices and commercial space is already well under construction.
The proximity of the airport means that people can easily go back and forth (i.e. to the US and Canada) and therefore makes it easy to go back to visit relatives, or migrate every year like the seasonal snow-birds and sun-birds do. It also means that people can easily come to visit you at Lakeside (hopefully that is a good thing?).  This feature is important to many people who want to stay close to friends and family back "home".
Another benefit is handy air travel within Mexico. There are so many places to explore within Mexico where having a nearby airport makes going by air quite convenient. Also consider that the air travel costs are fairly low. A couple of examples of one-way fares; from Guadalajara (GDL) to Oaxaca (OAX) $74USD, or to Mexico City (MEX) $61USD (quoted with one carry-on bag).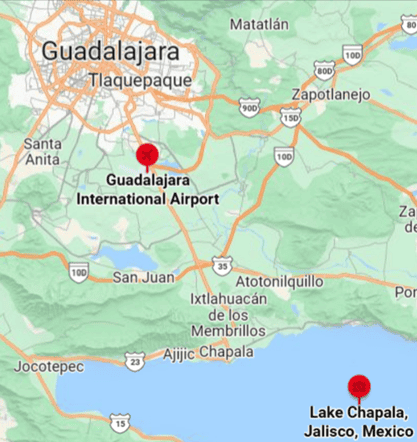 Other locations in Mexico are often not so easy to get to and from an airport – so when considering where in Mexico you might want to live, consider the advantages of "Location Location Location"!
Note; for more on GDL's planned expansion see; Second Terminal to Be Constructed at Guadalajara Airport (mexicobusiness.news)
______________________________________________________________
If you are seriously considering a move to the Lake Chapala area, even part time, Focus on Mexico specializes in educational programs on all aspects of moving to Mexico. Check out our live and online offerings here;
Focus 6-Day Program – Focus On Mexico
Move2Mexico RoadMap – Focus On Mexico