The short answer is no and yes!
You can certainly reconnoiter the area, find a place to rent, eat out and enjoy myriad activities without speaking Spanish.  Many Lakeside natives either speak or are learning English and are happy to practice with you.  However, your adaptation to Lakeside living will be greatly facilitated by at least a working knowledge of basic Spanish.  There are many popular prog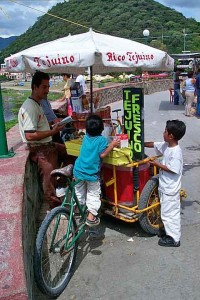 rams such as Duolingo, Babbel, and others that can help you get started.
Depending on their home/career circumstances, most of our Focus alumni take at least six months to a year or more to make the move Lakeside once they have made the decision.   That's a great time to make learning Spanish part of your relocation plan.  Most cities of any size in the U.S. and Canada have Spanish class offerings, and learning Spanish in person can be more fun and engaging than the online programs.
If Everybody Speaks English, What's the Point of Learning Spanish?
While many locals speak basic English, the number who are fluent in English is smaller.  If you need emergency help or medical services, you will feel much more comfortable if you know that you can express what is wrong and what you need.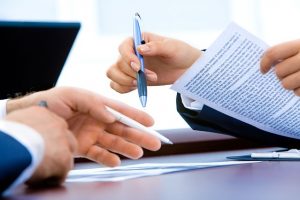 When signing any type of legal document, imagine how much better you will be able to protect yourself if you understand the document.  While many rental contracts in the Chapala area are in both English and Spanish, the law states that the Spanish version is always the official version. I found some small but important differences when reading the Spanish version of my first rental contract where things were spelled out in a bit more detail than in the English version.  (If you don't understand Spanish at all, you should ask an attorney or a trusted bilingual advisor to review any legal documents.)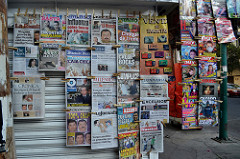 With a working knowledge of Spanish you can read or listen to the local news and have a much better idea of what is happening in the area.  When there is a lot of chatter on any particular topic (which is frequent here) you will be better informed if you can get information directly from or at least closer to the source.  When a local topic is discussed online in English, it often becomes like the old game of telephone where you can hardly recognize how the discussion ended up where it did.  A funny example is when the local English press reported that crocodiles were spotted in Lake Chapala, and the local Spanish press pointed out that the conditions of the lake do not allow crocodiles to survive in Lake Chapala.   Your Spanish skills will help you separate fact from fiction.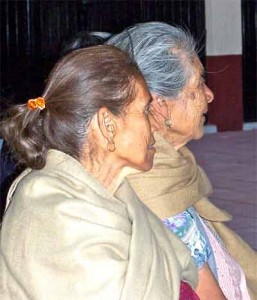 Last but not least, there is the joy and sense of accomplishment of having a real conversation with your Mexican neighbors and friends.  There is nothing like being able to communicate with another human being in their native language.  It instantly brings a deeper connection and greater awareness of our shared humanity.
It's Too Hard to Learn Another Language At My Age
A recent MIT study points out that adults really can learn to be nearly as fluent as people who learn another language as children.  The author, Scott Chacon,  states "Adults are actually better in many ways at learning a language up to a point of general fluency, but getting to where you can answer the most subtle of grammatical points with the accuracy of a native speaker takes a decade no matter how old you are when you start."  So while it may take you 10 years to speak like a native, it doesn't take nearly that long to reach the point of 'general fluency', and will definitely improve your quality of life and adjustment to Lakeside living.
Let's Wrap This Up
Whatever Spanish language program you choose, work at it regularly, have fun with it and don't be too deadly serious or expect yourself to become fluent in a few months.  To start your fun, check out El Chingonario.  Chingar is the most used word in Mexico. The meanings of this word are so many, that almost in every situation, it can be used . This book gathers the most popular uses of this word, with expressions, definitions and examples.
Once you arrive Lakeside, there are a number of local Spanish language programs and tutors available to help you continue your studies.   Enjoy trying out your Spanish language skills as often as you can, most Mexicans are happy to see that you are attempting to speak their language and will go out of their way to understand you.
By Bette Brazel, Focus on Mexico Content Manager
COVID UPDATE:  Our live 6-Day Educational Programs are back! The ultimate "due-diligence" for those serious about moving to Lakeside. Please click on this link  for the next dates;   
[Our new, highly rated "Move To Mexico Online Programs" – will continue for those who can't make it to Lakeside at this time. The Online Programs will provide you with the essential info and perspective on everything to do with a move to Mexico. Interested in finding out more about our Online Program? Click here.]
Our programs offer the perfect balance; a wonderful vacation and an insightful, educational experience. Expert presentations cover all topics: Health Care, Real Estate, Legal System, Safety, Immigration, Assisted Living/Care Options, Bringing Pets, Cost of Living, US Taxes for Americans, Non-Residency for Canadians, Living on the Lakeside, Investing in Mexico, Mexican Economy and much more…