Moving to Mexico and Feeling Great!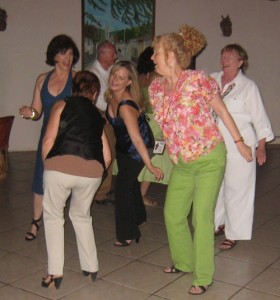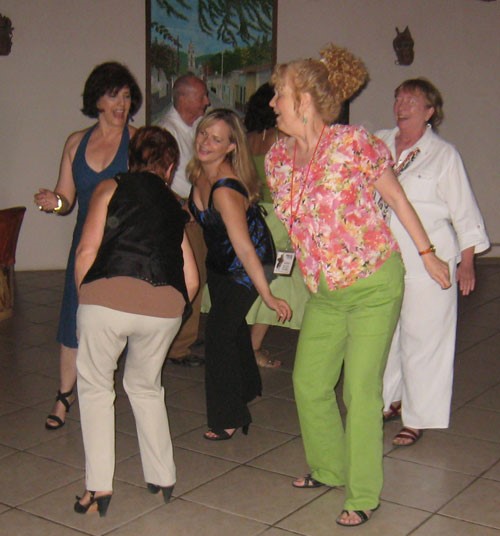 When considering a move to Mexico, we are flooded with questions about the quality of life, weather, safety, housing costs, whether our high-school Spanish will do, where the nearest golf course is, etc.
We are excited and full of happy anticipation as we contemplate a new lifestyle in a new country. We research and reach out to those who have gone before us through social networking. We are hungry for information, and so we devour articles and books and carefully plan to visit the places on our short list.
Moving to Mexico is one of the most important life transitions we will ever make, one that is enlivening and overwhelming at times. There's so much to consider and the "to do" list for making an international move can be breathtaking.
Many are reasonably healthy and feel that the change to a climate without the stress of winter snow and ice, where outdoor activities don't require a trip to the gym and where life is lived at a more relaxed pace will be a boon to our overall health. Combine that with plenty of locally grown fresh fruits and vegetables available year round and there is every reason to expect that moving to Mexico is a healthy decision.
Mexico offers most expats a healthy lifestyle as long as we find a location with weather we tolerate well, adhere to common-sense daily exercise and avoid over-indulging in pan dulce (sweet baked goods), cervezas (beer) and the ubiquitous cola drinks, etc.
For Some, Moving to Mexico and Not Feeling So Great
But not everyone arrives in Mexico in perfect health. Some bring long-standing chronic conditions. Some of these conditions are simply the result of aging and we look forward to basking in the warmth of Mexico's sun. Other conditions have been brought on by years of poor diet, stressful jobs and inadequate exercise. Whatever the case, questions about medical care in Mexico arise immediately and need to be an integral part of the overall consideration about where to live.
No matter how healthy you are today, nearly all of us are going to need medical treatment in the future. And while we seldom think about it, the way that medical care is delivered is very much a part of a culture. This is just as true of Mexico. Most expats who've lived in Mexico for a while have come to appreciate most of those differences. In fact, in this article we are sharing the experiences of several long-term residents of the Lake Chapala area who've received medical treatment locally. Although we are quoting them verbatim, we are keeping their identities anonymous to protect their privacy.
World-Class Help is Always at Hand
Many asp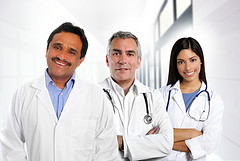 ects of medicine are international in nature. Consider the staff at your local hospital in the USA or Canada. If you look at the hospital's website, you will usually find a list of the staff physicians and where they were trained. Typically, you will see at least some foreign-born doctors who were trained outside of the US. But even many of the native born doctors in the USA will have taken their basic medical-school training at universities all over the world.
In fact, it wouldn't be surprising to learn that your USA doctor went to medical school in Guadalajara, Jalisco, only about an hour away from Lake Chapala. One of the most popular medical schools for North American students, Universidad Autónoma de Guadalajara (UAG), teaches the first two year's curriculum in English while their foreign students study Spanish.
We now have three hospitals Lakeside including the Hospital San Antonio, the Ribera Medical Center slated to open later this year, and the just opened ICMI (Cardiovascular Institute of Minimal Invasion), dedicated to providing high technology minimally invasive medical care to patients with cardiovascular diseases.
Guadalajara, one of the three largest cities in Mexico, is a major center of medical training and treatment and UAG is only one of three major medical schools in Guadalajara. There are also several private hospitals and others run under the auspices of the Mexican public healthcare systems.  Should your condition require hospitalization in Guadalajara,  excellent private hospitals include Hospital Country 2000,  San Javier Hospital, Puerta de Hierro Hospital, Real San Jose and Mexico-Americano (certified by the Joint Commission International).  Puerta del Hierro Hospital has just announced a partnership with the Mayo Clinic.
For those traveling or staying in the Cancun area, Hospital Galenia is an excellent local private option with a fully equipped ER and two small procedure operating theaters.
An Overview of Local Medical Options
If you live in the Lake Chapala area, you don't have to go to Guadalajara for most care. There are many well-trained and experienced doctors—including a wide variety of specialists—practicing right in the neighborhood.
You'll also find good quality medical facilities in the Lake Chapala area serving Chapala to Riberas del Pilar, San Antonio Tlayacapán and Ajijic. Area medical facilities include clinics offering 24/7 emergency services, ambulance, full laboratory services, HMOs, and a newer full-service public hospital in Jocotepec. If you have an opportunity to visit the area, we recommend that you also visit any of the clinics listed below:
There are a number of excellent primary care physicians in the Lakeside area and you will want to look for the physician that best meets your particular needs.  Your primary physician will recommend you to the appropriate specialist/hospital when necessary.
Medical Costs for Private Physicians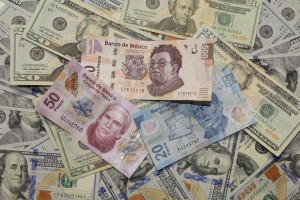 Affordable medical costs are typical of Mexico, but not entirely universal. Some upscale areas, for example Los Cabos in Baja Sur, have higher prices. But in the Lake Chapala area, you will probably spend between $500- $800 pesos MX (about $25-40 USD) for a visit to a general practitioner or $1,200- $1,600 pesos MX ($65-$80) for a new patient appointment,  $500 pesos MX (about $25-40 USD) for a visit to a general practitioner, and typically less than twice that for a specialist.
Most doctors with private practices in Mexico don't hire as many people because they aren't doing all the lab tests in the office (typically they are done at a nearby lab), nor dealing with pharmacies and pharmaceutical salespeople, nor billing insurance companies nor paying outrageous sums for malpractice insurance. Most doctors own their own practices and do not have to share a slice of the pie with PPO or HMO shareholders like they do in the USA. Nor is their judgment about what's best for the patient being scrutinized by a third party.
The Pay-as-You-Go Option

The cost of medical care in Mexico is economical compared to prices in the USA, even when a patient is paying out of pocket (which some opt to do).  Economical does not translate to cheap, however.  A laparoscopic gall bladder surgery (the most common surgery performed in Mexico and the U.S.) runs about $4,000 US at a private hospital in Guadalajara and heart surgery can cost $30,000+ US at a private hospital.   A knee replacement at Hospital Country 2000 in Guadalajara runs between $9,500-$13,500 USD, while the average cost of a knee replacement in the U.S. is $49,500.  Only you can know which option is best for your particular budget and circumstances, but pay as you go is only an option if you have sufficient reserves on hand to cover any medical emergency.  Some opt for pay as you for routine medical care and insurance for catastrophic care.
Traditional Medical Insurance
For those in relatively good health, private medical or hospitalization insurance obtained through a local insurance agent is an option.  While hospitals are increasingly accepting insurance, many still require cash payment at the time of service. When you obtain an insurance policy, be sure that you thoroughly understand the claims, payment and/or reimbursement procedures.
The Mexican Public System
The new Mexican President, Andres López Obrador (AMLO) has instituted massive changes to the underfunded and understaffed systems universal healthcare systems.
Instituto Mexicano del Seguro Social (IMSS)
Mexico's initial national program, IMSS, covers working people and their families and is paid, in part, by employers. This program is also available to foreign residents on a voluntary (self-paid) basis.   While application requires a number of steps, full coverage doesn't begin for two years.   Be aware that waiting times may be long and you cannot choose your IMSS doctor.  Medical staff are also less likely to speak English than those in private hospitals and clinics.
IMSS is a viable solution for some expats, especially those living in certain regions of Mexico not including Lakeside, where there is no IMSS hospital nearby.   So, while the coverage can still be obtained, treatment can be problematic.
Instituto de de Salud Para el Bienestar (INSABI)
The former Seguro Popular, which was a program that was designed to cover those who were either unemployed, or those who were self employed such as farmers and shopkeepers with an emphasis on coverage for the poor and rural was replaced as of 2020 by INSABI.  Under INSABI any foreign resident can go to a Centro de Salud with their temporary or permanent resident visa and receive medical care. The cost is based on a sliding scale based on a simple interview and some modest payment is required for some procedures.  You no longer need any kind of policy or certificate of affiliation to receive medical care other than your temporary or permanent resident visa.
The facilities are minimalistic (no private rooms, no phones, no televisions, no call buttons, etc.).  Expats report varying experiences regarding treatment, but it is well-known that chronic conditions such as hip or knee replacement can include a wait time of as much as two years.
There is More to Care Than Money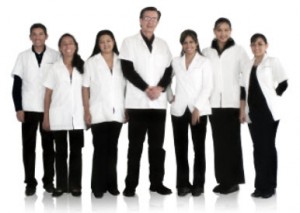 Americans in particular, who have had to deal with an economy where medical care is wildly expensive, (In the last 20 years, medical has gone from about 5% of the GDP to almost 20% of the GDP), dealing with the financial aspect of care is understandably a top priority. But it is important to remember that medical practice in Mexico is not only less expensive, it is different in other ways as well.
Medical care in Mexico today may remind you of an earlier period in your own life when a doctor took the time to actually sit down and listen to you.
While not perfect (no place is), perhaps you understand now why most expats in Mexico become fans of their doctors and the care that they receive. Medical care in Mexico is good to excellent, but the heart with which it is delivered is simply extraordinary.
Social Norms in Mexican Healthcare
Unlike the U.S. where medical professionals handle all of your care once admitted to the hospital and strict visiting hours are observed, in Mexico family and/or friends are expected to be present during consults and procedures.  Nurses are trained to change IVs and give medications and the family is expected to feed, cloth, bathe and change the patient's bedpan when necessary. Visiting hours are either 'loose' or non-existent and family/friends are expected to stay in the hospital with the patient.  The private hospitals will usually provide a cot or a suite that includes room for the caregiver.  Don't despair if you are planning to move to Mexico alone as there are reputable local professionals who can be hired to stay with you in the hospital at a reasonable cost.
Medications
The cost of medications in Mexico generally runs about 50% of the U.S. retail price, but that does not necessarily mean that medications are cheap.  For example, a month's supply of Letrozole (generally prescribed as a hormone suppressant to help prevent breast cancer recurrence) costs $300 in the U.S. with no insurance coverage, and the same medication in its generic form costs about $150 per month in Mexico.  It is prudent to check on the cost of each medication you are taking when you come for an exploratory visit so that you can plan accordingly.  Also, when you make your first visit to your prospective Mexican doctor, bring all of your medications with you.  Knowing the cost/availability of your medications can help inform your decision about whether to self-insure, purchase private insurance, or government insurance such as Seguro Popular.
Certain medicines can be brought into Mexico by travelers, but some over the counter products sold in the U.S., such as inhalers and some allergy/sinus medications are not allowed.  Products that contain stimulants are prohibited, especially medicines that contain pseudoephedrine (such as Acted, Sedated, and Vicks inhalers) or codeine.  You may bring prescription medications only with a currently signed prescription from a medical professional.  We have heard of people bringing banned items in their luggage despite the prohibition, but believe us it is not worth the risk involved should these be discovered.
Medical Evacuation
Medical evacuation services are also available for those who prefer to remain on their home country's medical insurance coverage plan.  These affordable services cover acute medical situations, not modest illnesses or minor accidents, and may fit your circumstances perfectly if you plan to live in Mexico part-time and/or would prefer to be at home with your family in case of major illness.
Alternative Care
In Lakeside and throughout Mexico there are a well of alternative healthcare options including homeopathic practitioners and pharmacies, reiki, acupuncture, aromatherapy, massage, yoga, shamanic healing, yoga, and much more.  In nearly every Mexican town, you will find healers and medicine men and women (curanderos and brujos) offering natural and herbal remedies and treatments.  In indigenous areas, many shamans are revered community leaders and often they are willing to take on foreign clients.  Lakeside and many other parts of Mexico also have many natural hot springs and spas that offer nutritional, relaxation, and body cleansing programs at economical prices.
Assisted Living
Assisted living is a fairly new concept in Mexico since historically most families take care of their elderly.  However, there are currently six assisted living centers in the Lakeside area offering monthly care from $1,500-$3,500 (for dementia care).  These homes are typically small with less than 15 residents.  The industry is growing rapidly in Mexico, so we will likely see more care centers opening in the future.  Read more about assisted living options here.
Palliative care focuses on providing relief from pain and physical and mental stress associated with a terminal diagnosis. We are fortunate to have physicians in the Lake Chapala area who specialize in palliative care.  Among other things they can assist in keeping patients as pain-free as possible, avoiding unnecessary hospital admissions and assisting those who wish to die at home.
Healthcare Checklist
Establish a relationship with a primary care doctor
Set up an emergency/hospital care plan with your family/friends and PCP

What hospital suits your needs?
Who will stay with you?

Decide whether to purchase private insurance, obtain government insurance, or self-insure
Confirm the cost/availability of medications under each scenario
Review the Lake Chapala Society publication, Being Prepared for Life and Death Lakeside
Consider completing the Lake Chapala Society Post Life/Emergency Registry.  This document will expedite matters in case of a serious emergency or death.
Whether you are considering living in Mexico full or part-time, end of life planning is an important component of your considerations.
By Monica Rix Paxson with additional content provided by Bette Brazel, Focus on Mexico Content Manager
About the Author
Monica Rix Paxson is a medical researcher and the author of The English Speaker's Guide to Medical Care in Mexico. Her science writing has received a number of awards and she has appeared on the BBC, CBS This Morning, Good Morning America, CNN and in the LA Times.
COVID UPDATE:  Our live 6-Day Educational Programs are back! The ultimate "due-diligence" for those serious about moving to Lakeside. Please click on this link  for the next dates;   
[Our new, highly rated "Move To Mexico Online Programs" – will continue for those who can't make it to Lakeside at this time. The Online Programs will provide you with the essential info and perspective on everything to do with a move to Mexico. Interested in finding out more about our Online Program? Click here.]
Our programs offer the perfect balance; a wonderful vacation and an insightful, educational experience. Expert presentations cover all topics: Health Care, Real Estate, Legal System, Safety, Immigration, Assisted Living/Care Options, Bringing Pets, Cost of Living, US Taxes for Americans, Non-Residency for Canadians, Living on the Lakeside, Investing in Mexico, Mexican Economy and much more…