An interview with author/coach Sydney Metrick
Dr. Sydney Metrick, a Focus on Mexico alumni, Lakeside resident and author of four previous books has just released her newest work, "Moving to Mexico – Relocation as a Rite of Passage."  Her previous publications include The Art of Ritual : Creating and Performing Ceremonies for Growth and Change (with Renee Beck), I Do: A Guide to Creating Your Own Unique Wedding Ceremony, and Crossing the Bridge: Creating Ceremonies for Grieving and Healing from Life's Losses (all currently published by Apocryphile Press). As a co-author, she was invited to "update" and "Americanize" the book Rituals for Life, Love and Loss, written by Australian writer, Dorothy McRae McMahon.  As she explained in our interview, one of her focuses for many years is helping to support people through the passages of life and the importance of ritual in navigating these passages.
Book Review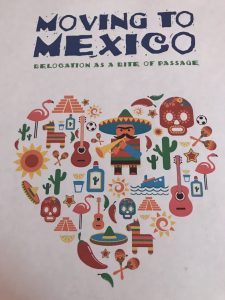 This thoughtful book, written at a time when  ~10,000 baby boomers are retiring daily, speaks not only to the logistics of making a move to Mexico but to the life changes facing this age group and how to successfully make the transition that a major relocation requires.  As Dr. Metrick says, "When you're thinking about going someplace you've never been before, you'd typically use a map in some form."  Moving to Mexico provides just such a map with targeted stories of people from different locations, cultures and walks of life and highlights important aspects of how these individuals made the decision and navigated the relocation.
She discusses the three phases of the passage of moving to another country: "separation, transition, and incorporation," what they entail, and the steps to take to navigate them using real examples of those who have made the transition.
Readers considering Mexico retirement will find this book to be an essential planning tool.  While many good books are on the market covering the logistics and practicalities of retiring in Mexico, this book has a unique focus on ritual as rite of passage to the next stage of life and how that translates to practical and successful action.
Interview
Q:  Please tell our readers how you came to attend a Focus on Mexico learning seminar
A:  One of my sisters and I owned a condominium in Manzanillo where we vacationed for several years.   At that time you could fly from San Francisco to Los Angeles and Los Angeles to Manzanillo, but at some point that flight was cancelled.  So we started to fly to Guadalajara instead and after a couple of years of that, a friend bought a house in Ajijic so we decided to visit.  When we got to Ajijic, I said "forget Manzanillo, I'm moving here!"  But I wasn't about to just pick up and move to Mexico.  Just because I'd come to Mexico a bunch of times didn't mean I knew anything about moving to Mexico,  so I started  to research online and found the Focus on Mexico program.  My husband and I signed up and we attended in April 2016.
Q:  What was the value of the Focus program?
A:  It wasn't just meeting people and making contacts, although that was valuable too.  What was really valuable was that we met a property management concierge who showed us a bunch of properties, and the house we rented through her ended up being the way we located the house we ultimately bought.  It was also really valuable to meet our real estate agent.  The description of the immigration process and the banking information were very important to us.  Otherwise I would have come down here blind and if you look on social media there are many repeated questions from those who have no idea of what they're getting into.  When I came down here I felt I had a lot to learn, but after the seminar I felt somewhat equipped and I had reliable contacts who could give me support and answer my questions.
Q:  Why did you choose the rite of passage approach for your book?
A:  All of my other books are about rites of passage.  I still coach and write a monthly blog for my previous and current clients and students.  My publisher approached me about writing another book and suggested that moving to another country might be another rite of passage, and I realized that was true.
Q: Can you talk a bit about the three stages of passage – separation, transition, and incorporation as they relate to making a move like this?
A:  So when you're experiencing a rite of passage you're saying goodbye to something that previously identified you, whether that's a marriage, a job, or a place you lived.  You're stepping away from it, which is the separation stage.  Then you're in the transition stage where you have one foot back there because even though you're no longer working as whatever or married to whoever, the person that you are includes a lot of who you were because you have changed in the time that you were identified with that thing you're saying goodbye to.  So you're in this in-between place and you're looking forward to the new place.
I'd been to Mexico but I didn't know what it would be like to live here or what it would be like to live here at my age, or with my husband.  Before we were both working and now we're together a lot more.  So that stage of incorporation means that you're incorporating into your new life bit by bit.  You begin to familiarize yourself not only with the person you were and are, but with the person you're becoming.
Q: What are some of the difficulties that people encounter in making the passage, for example those who choose to return to their home country?
A:  In that case they did not incorporate into this new life.  They decided that either this did not match up with their vision of what living here would be like or they may have found that what they left behind was too important to them.  I wouldn't say failed would be the word, they just didn't incorporate.  It's like any relationship, in the first few months it's like a honeymoon and then some of the things that initially intrigued and delighted you start to be a thorn in your side.  Expectations that things should be like they were in the home country can also be a contributing factor.
Q:  How important do you think learning the language is to making the adjustment to living here?
A:  Well, it certainly helps.  In the example I give in the book, Tom speaks several languages and is very language oriented.  He's a singer and his ear is well-tuned so it's easier for him to pick up the language.  Of course, if you speak the language it's a lot easier to get things done.  I know a number of people who've lived here for years and don't speak Spanish.  It's not enough to move here for good weather or a cheaper cost of living, you need to like Mexico, and part of that is at least making an attempt to learn the language.
Q:  In the book you talk about eight stages of life.  Stage eight, the last of the psychosocial stages, is described as beginning around 65-80 and is characterized by either a sense of fulfillment and contentment, or despair.  Why do you think that contentment seems to be the norm at Lakeside?
A:  One reason is that it's easier to be content here because it's just so beautiful.  There is color everywhere, and in the rainy season there's even more color, it's up lifting.  For the most part people are friendly and kind.  Because they have left family and friends behind, many expats are open to developing new relationships, and relationships are one of the things that help you have a longer and healthier life span.  Also because they're not working, people get involved in activities like golf, bridge, hiking, pickle ball, etc.
Q:  Now that you've made the passage, what does your life here look like now?
A:  I love my life here!  Every day when we walk our dog, I'm so delighted.  We live in a diverse community of people from different cultures and lifestyles.  I've met a lot of the neighbors in the area, one of them has a little farm with cows, goats and chickens, and they sell meat, cheese and milk at the Monday and Tuesday markets.  When I go to sleep at night I hear dogs barking or cows mooing instead of the city noises from my former life.
It's so easy to meet people.  I went to get my hair cut the other day and there was someone I knew in the chair, then I stepped out the door and met someone else I knew, and that happens all the time.
Let's Wrap This Up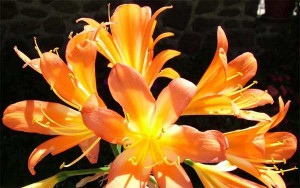 We definitely recommend Moving to Mexico – Relocation As a Right of Passage as part of your reading when considering whether this type of move is for you, and of course come down and see for yourself at one of our intensive learning seminars.  Answers in this interview were edited for brevity and clarity.
By Bette Brazel, Focus on Mexico Content Manager
If you are planning to come down and see for yourself whether the Lake Chapala area might be the new home you're looking for, let us know if you need help. Our live Programs are back plus we are active in providing online courses for those unable to make it to Lakeside at this time.
Focus 6-Day Program – Focus On Mexico
or email us at info@focusonmexico.com    
Focus on Mexico Team
Focus On Mexico offers 6-Day Educational Programs to Ajijic and Lake Chapala, Mexico. Join us and learn why thousands of Americans and Canadians chose to retire in Mexico. Our programs offer the perfect balance; a wonderful vacation and an insightful, educational experience. Our expert speakers cover all topics: Health Care, Real Estate, Legal System, Safety, Immigration, Assisted Living/Care Options, Bringing Pets, Cost of Living, US Taxes for Americans, Non-L for Canadians, Living on the Lakeside, Investing in Mexico, Mexican Economy and much more…