Imagine living in a 'newly industrialized' country where you have better internet speed than in most of the U.S.  It could happen here because of fiber optics – the wave of the internet future.  So, you say, why do I care?  Well, current Lakeside residents report download speeds of between 5Mbps and 10Mbps at the best.  Fiber optics download speeds start at 15Mbps and go up to 300Mbps – more than most of us will ever need.  From the chart below you can see that anything beyond standard definition video streaming is getting close to the limits of what is currently available.  For example, the new Ultra HD video streaming requires 25Mbps.
If you want …
You'll need about…
General web surfing, email, social media
1 Mbps
Online gaming*
1-3 Mbps
Video conferencing**
1-4 Mbps
Standard-definition video streaming
3-4 Mbps
High-definition video streaming
5-8 Mbps
Frequent large file downloading
50 Mbps and up
*A connection with low latency, the time it takes your computer to talk to the game server, is more important than bandwidth for gaming.
**You'll want at least a 1 Mbps upload speed for quality video conferencing.
Fiber Optics in the U.S.
Cities all over the U.S. are vying to get Google fiber to lay fiber optic cable.  Currently there are only 19 U.S. cities that have Google fiber with many others vying to get on the list.  Most U.S. cities without fiber optics have an average connection speed of 10Mbps.  As Google says, fiber optics will revolutionize the internet once again because faster download speeds will enable live videoconferences, virtual reality medical consults, live team collaboration on projects, and many other innovations.
Fiber Optics Lakeside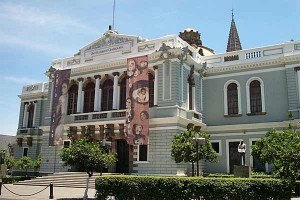 ILOX is a Mexican telecommunications company that specializes in business telecommunications for large cities such as Mexico City, Queretaro and Guadalajara.  They also have a home division that currently serves several communities in central Mexico,  and after a lot of convincing from some local expats, they have decided to try a pilot offering of their services to Lakeside if they can get 200-300 initial subscribers who will pay for a year of services in advance to finance the cost of installing the fiber optic cable.  As of June 1, they had ~170 Lakeside subscribers so they are close to reaching their goal.  Once there are sufficient initial subscribers, planning and construction of the project will begin and service is estimated to begin some time in 2019.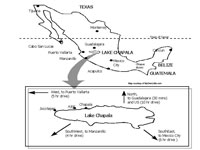 When completed, the project will service all the towns on the north side of the lake from Jocotepec to Chapala.  ILOX has leased all of the CFE (concrete electric) poles in Mexico so anyone who has a CFE pole near their home can easily connect.  If you live or plan on living in a gated community with underground cables, your homeowners' association will need to vote on whether to finance the cost of digging a cable trench from the condominium gate to each home.   Click here for more details.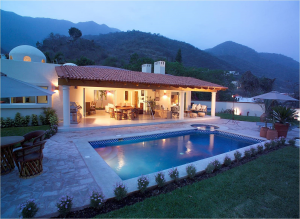 Property Value
One of the side benefits of faster internet services is that it may add value to your home or rental property.  In London, rental properties with faster internet rent for about 5% more per month and properties with faster internet sell for approximately 8% more than properties without.  These numbers are likely to increase as more services that require faster internet speeds are implemented.  Just as you wouldn't purchase a home with no water or electrical services, we have arrived at the day when purchasing a home without adequate internet service is not something most people want to do.
More Information
ILOX has several different packages that include internet, telephone and TV, and prices vary depending on the package you choose.  If you are planning a move to Lakeside, you can get complete information from either Lake Chapala Real Estate or Ajijic Real Estate.  If you're planning on living in a gated community, also check with your potential homeowners' association to see if they have approved the project.   If you are already located Lakeside, you can subscribe in person at either of these locations with original identification and proof of address (electric or telephone bill).
What's the Down Side?
The project could be abandoned if there are not enough initial subscribers.  The ILOX contract states that subscribers will receive a full refund within 30 days if the project is abandoned, but in the case of unanticipated problems or delays, we don't know how long it might take for the project to be declared abandoned.  We have not heard a projected date for the project to be operational.  These are all things to consider when deciding on whether this is the right internet provider for you.
Let's Wrap This Up
While Focus on Mexico does not endorse this or any other service or product, we strive to provide our readers with timely information of interest to those planning to relocate to Mexico, so please conduct your own due diligence when considering this or any other service or product.
JUNE 23, 2018 UPDATE FROM ILOX
Update on ilox project status as of June, 2018
ilox has received enough paid in subscribers to go ahead with the project at Lakeside!
There are still over 300 who have pledged but have not paid yet, for many different reasons. We are following up with them.
All subscribers who have prepaid by the end of July will get priority installation
Ilox is now accepting signups in Chapala
Ilox is in the process of opening an office in Ajijic
Construction is projected to begin at the end of July 2018. Some services might begin as early as 4 months after that, but all services will be in place by 6 months.
General comments
These plans include telephone service. You can keep your existing land line number. Telmex must release it to iLox if you request it.
Telmex 10MG is $599/month. Ilox offers the same price for 50 MG. Same price, 5 times the signal with more stability.
There are several TV channels included – many have dual language audio. You do not need the ilox TV package to watch TV. Once you have internet, you can access IP TV with a Firestick or Kodi and watch TV anywhere in the world.
There is some talk that we will eventually lose our Shaw satellite signal as their new satellite will only point to Canada. Deadline is unknown.
Here is the link to FAQs
By Bette Brazel, Focus on Mexico Content Manager
Focus On Mexico offers 6-Day Educational Programs to Ajijic and Lake Chapala, Mexico. Join us and learn why thousands of Americans and Canadians chose to retire in Lake Chapala.
Our programs offer the perfect balance; a wonderful vacation and an insightful, educational experience. Our expert speakers cover all topics: Health Care, Real Estate, Legal System, Safety, Immigration, Bringing Pets, Cost of Living, US Taxes for Americans, Non-Residency for Canadians, Living on the Lakeside, Investing in Mexico, Mexican Economy and much more…