The Aguinaldo – How to calculate
By Karen McConnaughey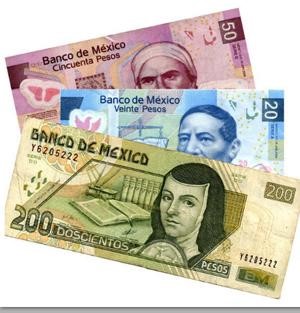 Under Mexican law, all employees (including maids, gardeners, cooks) deserve a Christmas bonus. It also creates and keeps a good, healthy relationship with your employees.
Employees are entitled by law to receive 15 days pay for their Christmas bonus. Therefore, if an employee normally makes 1500 pesos in a 15-day period, then this amount would also be their Christmas bonus. Some calculations may be required, but this is what they are entitled to. If the employee has been in your employ for less than a year, these amounts are prorated.
The law also states this Christmas bonus must be paid by the 20th of December. Because many of us have domestic help on a part-time basis, we usually recommend this payment be made by December 15th, because we may not see these employees until after the 20th.
Check your calendars and mark it for the day you need to give your bonus.  It's just nice that they know how much money they have to spend for the holidays for food and gifts. For full-time employees that you see every day, the 20th is the deadline.
CALCULATION:
For part-time employees, following the 'rules' for 15 days of salary, the calculation is:
the number of days worked
divided by 365
multiplied by 15 and
then multiplied by the daily salary
Here's a quick guide to help you with your calculation in converting from your home currency to Mexican currency, click here.
SAMPLES:
So, if your gardener worked a full year at 2 days per week and $120 per day, the calculation would be:
52 weeks x 2 days  =  104 (days) divided by 365 = 0.285 x 15 x 120 = $512.88. Obviously, if he only worked 6 months, it would be a half.
With this calculation, personally, we would pay $520 pesos.
You pay your maid $160 pesos per day, twice a week: 52 weeks x 2 days  =  104 days/365 = 0.285 x 15 x 160 = $684.00…
Personally, we would pay $700 pesos.
You pay your housekeeper $200 a day, five days a week:52 weeks x 5 days  =  260 days/365 = 0.712 x 15 x 200 = $2136.00 pesos
Personally, we would pay $2200 pesos.
Obviously, how or if y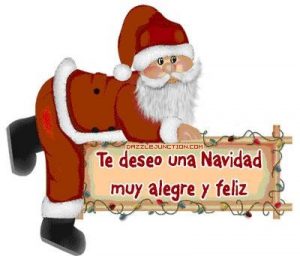 ou round up the bonus is everyone's personal choice.
Not that hard, right?
We don't have them sign for it, but I know many people do. That's entirely up to your own situation with your employees.
We always give them the cash inside an envelope with a note thanking them for their help during the past year and wishing them a Feliz Navidad. Some include a small gift like Tequila, perfume, candy, or flowers along with the Aguinaldo… supermarkets even have food baskets that you can give, but it is not necessary. It truly depends on your relationship with your part-time employees.
If you need some help in coming up with some good Spanish phrases, here's a little help for what you could say in your note:
Espero que encuentre(s) felicidad y paz en ésta Navidad.
I hope you find happiness and peace this Christmas.
Que la alegría de ésta Navidad traiga felicidad para todo el año nuevo
May the joy of this Christmas bring happiness for the entire new year.
Mis deseos sinceros para que éstas Pascuas estén llenas de alegría
My sincerest wishes that these holidays be filled with joy.
Que la paz reine en el hogar en ésta Navidad y siempre
May peace reign in the home, this Christmas and always.
Enviando deseos de felicidad y alegría para todos
Sending wishes of happiness and joy to everyone.
Que los corazones encuentren paz y felicidad en la alegría de ésta Navidad
May hearts find peace and happiness in the joy of this Christmas.
Que la Navidad sea motivo para regocijo y celebración, y el Año Nuevo motivo para esperanza y fé
May Christmas be occasion for rejoicing and celebration, and may the New Year be occasion for hope and faith.
Have a safe and happy holiday!
COVID UPDATE: During the uncertainties created by the pandemic, we have suspended our live 6-Day Educational Programs and will be back in late 2021 OR 2022 depending on how conditions evolve. Our new "Move To Mexico Online Program" – along with live, one-on-one support at Lakeside – is the best approach to ensure safety of you and our staff, while providing you with the experience and expertise of the Focus program. The Online Program will provide you with the essential info and perspective from over 20 presentations on everything to do with a move to Mexico. Interested in finding out more about our Online Program? Click here.