Renting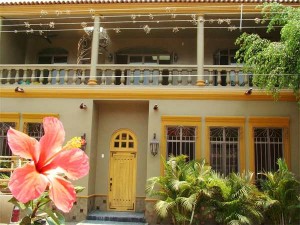 It's generally a good idea to rent first to become accustomed to the area and get a good idea of what neighborhood you might like to live in on a more permanent basis.  See our post Renting a Home in Lake Chapala for more specific information on renting.  There are many local rental agencies, each one of which is independently owned and operated, so you may want to contact as many as possible to look for options.  As the post referenced above points out. there is no substitute for being here in person to see properties you are interested in as internet pictures do not tell the whole story of the property location or condition.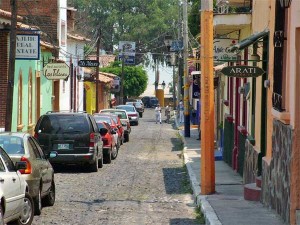 Types of Properties
Around Lakeside you will find a plethora of different types of properties that offer distinct lifestyles.
Villages
If you choose a house or condominium or apartment in one of the villages, you will often find them to be charming and even chic in Ajijic with nearby restaurants, shops, and art.  They are generally walkable and sometimes noisier with our many festivals throughout the year.  Particularly in Chapala, Riberas, San Antonio and Ajijic you can get by without a car due to frequent bus service and easy availability of taxis.
Gated Communities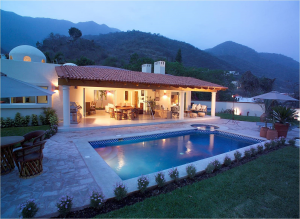 There are many gated communities in the area and they tend to be newer construction with larger homes.  They generally have HOA fees and rules and often have common areas and internal social events.  Many feature underground utilities and are quite rentable for those who want to rent to snowbirds or in the low season.  They are also generally quite safe, an important consideration particularly if your house is going to be unoccupied for some part of the year.
Fraccionamientos and Rural Housing
A fraccionamiento is comparable to a subdivision north of the border.  They generally consist of larger lots with all kinds of architecture.  Rural properties are also available for those who want more land and a quieter lifestyle.  Security can be an issue in some of these areas so a good security system and/or animals are advisable.  Fraccionamientos usually have their own garbage pickup separate from the city and rural water is often from wells instead of the city water system.  Internet services may vary depending on how close or far the property is from the main lines.
Co-housing
Co-housing is a relatively new option in Lakeside housing with several co-housing communities located both in and outside of the villages.  Namaste Lake Chapala is a brand new spiritual community of tiny homes located in Ajijic.  Rancho La Salud Village is a sustainable community located near San Juan Cosala, and there are others in the planning/building stages.
Buying
When you're ready to buy a home, our experts who are long-term local residents and experienced agents can help you find the home that fits your lifestyle and budget. To get an idea of what's available for purchase in the area, take a look at our local real estate listing site.
Let's Wrap This Up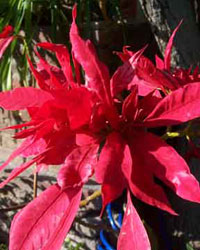 At our fast-track seminar, you will get in-depth information about both renting and buying Lakeside along with a tour of local homes on the market in a variety of price ranges.
By Bette Brazel, Focus on Mexico Content Manager with Thomas Hellyer, Broker, Chapala Realtors
Focus On Mexico offers 6-Day Educational Programs to Ajijic and Lake Chapala, Mexico. Join us and learn why thousands of Americans and Canadians chose to retire in Lake Chapala.
Our programs offer the perfect balance; a wonderful vacation and an insightful, educational experience. Our expert speakers cover all topics: Health Care, Real Estate, Legal System, Safety, Immigration, Assisted Living/Care Options, Bringing Pets, Cost of Living, US Taxes for Americans, Non-Residency for Canadians, Living on the Lakeside, Investing in Mexico, Mexican Economy and much more…