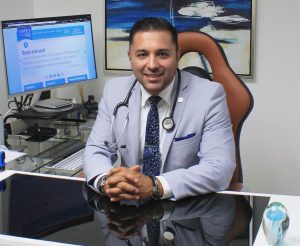 In our continuing interview with Dr. Santiago Hernandez of ChapalaMed, this post discusses stem cell therapy, which is increasingly sought after. Many people are interested in stem cell therapy for a variety of conditions and although there is a lot of general information out there, there is not a lot of specific information about stem cell treatment.
What conditions are generally most responsive to stem cell therapy?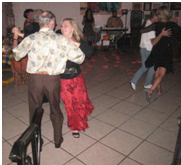 Stem cell therapy is a branch of medicine which is basically still in its infancy.  My first experience with stem cell therapy was while I was in medical school.  There were some med students in my class whose parents owned a clinic in Switzerland that is still open as far as I know.  They used stem cells from sheep and they had very successful outcomes, but it was still considered 'quack' medicine.  As it has progressed, the accessibility of these treatments has gained prominence.
In answer to your specific question, most people get stem cell therapy for degenerative musculosketal diseases.  For example, if you have herniated disks or degenerative disk disease in your spine.   My best success has been with degeneration of the joints, for example, knees, elbows and shoulders.  My interest was piqued here in my own clinic.  I have patients who are very adventurous with their health and they have the time and resources to explore alternative therapies.  I'm not closed to all of the alternative methods and when I see my patients have good health with physical activity, mental acuity and sexual activity – some of whom are 70 with the activity and mental acuity of someone in their 40s, I ask what they do.  Most of them said that they meditate, do yoga, eat well, etc., but another recurring thing among them was they were doing stem cell therapy.
I was a little bit hesitant until I saw one of my patients who had macular degeneration.  He did stem cell treatment with another doctor in Guadalajara and shortly after he had IV stem cell therapy, his eyesight improved dramatically.  I checked his eyes and saw an 80% improvement.  There's no placebo effect there, you either see or you don't see, so it's not subjective as in, "I feel better" or "I don't feel better".
That captured my interest and in 2017 I got certified to do stem cell therapies with the lab where I get my stem cells, Cryovida.  They have a plethora of protocols for other things such as macular degeneration, neurological diseases, etc.  I was at a conference recently where stem cell therapy was used to treat Parkinson's and dementia.  Even some, but not all, cancers respond to stem cell therapy.
How do you determine if a patient is eligible for stem cell therapy?
They have to come and have a complete medical examination.  I do a medical history, make sure you're not anemic and that there is no recent history of cancer, which is very important.  The major contraindication is some cancers and in those cases, we have to do a special screening.
What is the difference between how stem cell therapy is administered in Mexico and the U.S.?
From what I've read and understood in the U.S. its mostly autologous stem cell transplant, meaning you draw the stem cells from your own body and inject them back into yourself.  There's a company called Regenexx which is the most well known in the U.S. and they have the technology to draw the stem cells from your fats or bone marrow in the doctor's office.  The FDA has no rules against injecting your own stem cells.
Here, the biggest pool of stem cells we get is called mesenchymal stem cells that come from placentas and umbilical cords.  At Cryovida they work in conjunction with fertility clinics so the donors are very well vetted.  You're actually getting stem cells from a baby.  Our chromosomes shorten as get older, which is not the case with the umbilical cord stem cells which are more viable and have more potential for curative effects.
Using a specific stem cell therapy as an example, how long does stem cell therapy take?
Depending on the protocol, there are some patients like the gentleman who had stem cell therapy for his macular degeneration who only needed one dose to see improvement.    I don't have the time, energy or resources to do active stem cell research so I follow protocols established by other physicians.  Treatment using the established protocols can take anywhere from two weeks to four months, depending on the condition.
In general, what's the difference in the cost of stem cell therapy between the U.S. and Mexico?
I'm not familiar with the costs in the U.S. but from what I understand from patients who have called or visited here, they've been quoted $1,500 – $7,000 per dose in the U.S. depending on the condition being treated, and that's out of pocket.  So for an entire treatment, you're looking at $20,000 – $50,000 U.S., but it's worth it for some patients.  For example to an avid athlete or hiker with worn-out knees, the price is worth it.
People here are on a fixed income and the Baby Boomers are generally very active and want to continue to be active.  An entire treatment here will cost about $6,000 – $7,000 U.S. for both knees or degenerative disc disease in the back, whereas in the U.S. it could easily cost three times as much.
What's the general recovery time for stem cell treatment?
The downtime and this is relative, is about one to two days.  For patients who get the intra-articular treatment, I tell them to stay off their knees because we don't want the impact from your joints to kill the viable cells.   Most of my patients have no side effects from the treatment such as pain or swelling and those few who have, it's usually a reaction to some of the materials that I use to inject the stem cells, so when I change it the side effects disappear.
Why would you recommend stem cell therapy at Lakeside vs. somewhere like Tijuana?
The one main reason is that the most prominent and respected lab for stem cell harvesting is in Guadalajara.  The cells we get have to be used within one day.
This lab ships all over Mexico and the cost of shipping is incremental, so the cost will increase depending on the location in Mexico.  Here, I'm continually getting certified and updated and I have the backing of the doctors and researchers at the lab who are available to answer all my questions in a timely manner.  In addition, if there are stem cell procedures that I don't do, such as ocular procedures, I have the benefit of sending patients to Cryovida in Guadalajara to doctors that can perform those procedures.
[Please note; this interview is for information only and is not a treatment recommendation. You should always discuss possible treatments with your own medical professional]
Let's Wrap This Up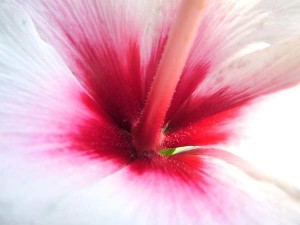 If you're thinking about stem cell therapy and considering retiring in Mexico, why not kill two birds with one stone, so to speak and join us for one of our 6-day learning seminars.
Focus On Mexico offers 6-Day Educational Programs to Ajijic and Lake Chapala, Mexico. Join us and learn why thousands of Americans and Canadians chose to retire in Lake Chapala.
Our programs offer the perfect balance; a wonderful vacation and an insightful, educational experience. Our expert speakers cover all topics: Health Care, Real Estate, Legal System, Safety, Immigration, Assisted Living/Care Options, Bringing Pets, Cost of Living, US Taxes for Americans, Non-Residency for Canadians, Living on the Lakeside, Investing in Mexico, Mexican Economy and much more…