While visiting Lakeside you may want to take a tour of the area with one of the expert local tour companies/guides. There are several excellent tour experiences available depending on your interests. In this post, we interview Carlos Martinez, co-founder of a new tour company called Wide Eyed Mexico formed by long term Jalisco residents with extensive travel expediente throughout the world.
Please describe Wide Eyed Mexico for our readers.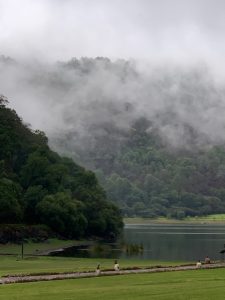 Wide Eyed Mexico is a very distinct tour company offering private off the beaten track custom tours for groups of 6 to 10 people who are family or friends. The owners (Bryan Clark, Carlos Martinez, and John Pint) have traveled extensively throughout the world. John Pint is widely known in the area for his weekly exploring column in the Guadalajara Reporter and the book Outdoors in Western Mexico, written with his wife Suzy Pint. Carlos Martinez has explored all over the world as a cave explorer.
What do you mean by off the beaten track?
Many of the places we have discovered are because we weren´t looking for them. Some times these places are inhabited or very close to places that are inhabited. We marvel at the beauty of the world and nature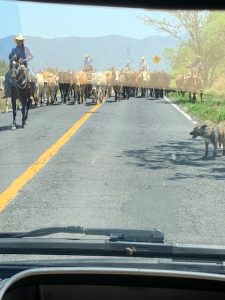 but we also discovered amazing cultural, archeological, history and food-related places and things. Many of the things that appear on our maps are not on any other map.
Please give us an example of a shorter nearby tour in Jalisco.
One of the two maple forests that exist in the tropics is very close to here. Mexico is the 4th country in the world in natural diversity and Jalisco is the number one state in Mexico in natural diversity. We have the second most diverse forest of conifers in the state in the western part of Jalisco between the Western Sierra Madres and the coast. We also have old gold mining regions that fed the thirst for gold in Spain for many years.
There are fascinating towns that are extremely beautiful but not widely known. The Sierra Madre here is absolutely incredible, we have one of the deepest and most beautiful canyons in the world about 1 hour away from Lake Chapala.
Another very interesting thing is the mining of obsidian here in Jalisco. There is an artistic world of obsidian carvers in tiny communities lost in the middle of nowhere.
There is a medium-sized town in a valley in the middle of the Sierra Madre near the original royal road that went from Guadalajara to the coast for the importation of goods from China. One of the reasons this region was so rich is that they had all the goods coming from the coast to here. The royal road still exists in modern form.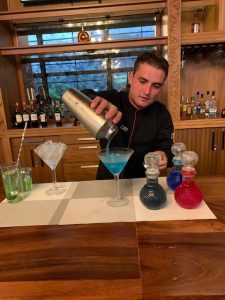 Another mining town is built in a valley surrounded by five volcanoes. You can see all five volcanos, they are beautiful and they have incredible crops inside the volcanos. The highest volcano is around 3,500 meters/11,500 feet and the crater is a lake surrounded by a forest of conifers. The silence, climate and the beauty of the place are incredible and it includes five-star amenities. It is called Sierra Lago Resort Spa located in Juanacatlán, Mascota, Jalisco.
Where else do you take tours in Mexico?
We have places in 25 states in Mexico. We try to avoid the traditional tourist sites where everyone goes or things that are very accessible through books or pictures online. If its something out of this world we will go there even if it's a tourist spot, but we would rather show the very core of the culture in any country we go to.
We have 15 different places in the Sonoran desert that are not on maps,  it is a huge beautiful state. It is like traveling anywhere in the world, you can go to places that everyone knows, but we try to create unique experiences that you will not find anywhere else.
The most remote areas we go to and the most interesting culinary experiences are in Michoacán. Some others are located in Chiapas and Oaxaca. Hidalgo is also incredible, not to mention Puebla with its volcanos, semi-desert, and telescopes on top of the mountains.
What is the average duration of your tours?
From 1 to 15 days depending on the location. The tour is totally custom-tailored for you.
What level of fitness is necessary?
Since we are creating something customized for your group, we will never go anywhere you cannot go. We sit down with the group of people who are going to travel with us and we have one or two conversations in their home. We come with a map and we will offer you maybe 5 to 7 alternatives. In Jalisco, for example, we offer about 200 different places. Then you create your own package and we take into account limitations and preferences including food preferences. We create a life-changing experience, but we do not sell packaged tours.
What about tours that focus on art, history, and culture?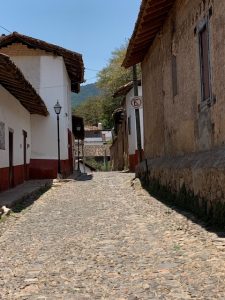 We have a tour that is called Wool, Wood, and Copper that encompasses 25 towns in Michoacan. We go to the source of the wool, wood, and copper and through the finished product and the history of how these towns became dedicated to their particular craft while we enjoy the company of the native people who work their craft.
What we are trying to do is to show anyone who tours with us the real Mexico, Colombia, Chile, Argentina, France, or Saudi Arabia to understand the culture and soul of the people. Usually, people don´t connect with the culture and the people on their terms. We live in the largest community of retirees and expats in the world so it is difficult for people living here to get in touch with the real culture. So what we do is show you that even here. We are 15 minutes away from a completely independent indigenous community that is not connected with the Mexican government.
Let´s Wrap This Up
If you are considering a move to Lakeside, this and other local tours can help you get a better idea of the area and the culture. You can find Wide Eyed Mexico on their web page, on Facebook, and on TripAdvisor. (Our usual links are not in this post due to travel and tablet trouble). We look forward to seeing you soon at Lakeside.
COVID UPDATE: During the uncertainties created by the pandemic, we have suspended our live 6-Day Educational Programs and will be back in late 2021 OR 2022 depending on how conditions evolve. Our new "Move To Mexico Online Program" – along with live, one-on-one support at Lakeside – is the best approach to ensure safety of you and our staff, while providing you with the experience and expertise of the Focus program. The Online Program will provide you with the essential info and perspective from over 20 presentations on everything to do with a move to Mexico. Interested in finding out more about our Online Program? Click here.