This is a must read post if you're concerned about the potential downsides of Lakeside living.
Recently some Lakeside expats who decided to return to their home country shared their grievances about the Lake Chapala area with us.  After living here a few months their analysis was that Mexico is lawless, chaotic, messy, noisy, dirty and dangerous. To their credit, they realized that this is not the life for them and made the decision to go home. One of them, showing a good sense of self-awareness commented, "I guess I'm not as flexible as I thought I was." It's certainly true that Mexico is not for everyone and while international living blogs paint it and other Latin countries as a retirement paradise for northern baby boomers, the difficulties of adapting to life in a foreign county, particularly for those who have not traveled extensively outside of their home country, are often underemphasized.
I'm fortunate to have lived in Latin America for 20 years as a young adult into middle age, so I had some idea of what to expect and was pleasantly surprised to find Mexico to be more open and joyous than some other Latin cultures I've lived in. Mexicans are reserved or discreet, but less so than some other Latin countries, and close proximity to the U.S. makes for a society that has a deeper understanding and tolerance of U.S. culture. (We northerners could learn something about what it means to be discreet, which has a slightly different meaning in Spanish, roughly translating into not saying everything that's on your mind, and wrapping every discourse in courtesy regardless of how angry or justified you may think you are.)
So is it true that Mexico consists of all of the adjectives listed above by the disappointed expats? Let's review them one by one: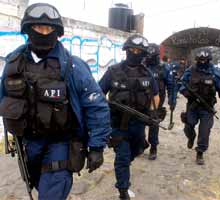 1. Lawless – As reported in both the local English and Spanish press, 30% of all residents of the state of Jalisco were victims of crime in 2016, but 93.2% of crimes went unreported, with the crimes reported ranging from extortion to assault.  In the nearby Jalisco cities of San Juan Cosalá and Jocotepec there were several widely reported cases of kidnappings for extortion and drug related murders in 2017, and it is common knowledge that Guadalajara is the money laundering capital of Mexico.  It seems that there is also an increase in petty crime and household robbery Lakeside, a fact of life in almost all of Latin America.
Under the new U.S. travel classification system Mexico is ranked #2 or "use increased caution".  The warning is broken out by Mexican states with the highest danger classification in some northern border and pacific states, but many expats who live here travel freely to some of the places on the list, particularly Michoacan and Zacatecas.

2. Chaotic – Mexicans are not obsessed with having everything in order. You might say they are more accepting or fatalistic depending on your point of view, but there is a general feeling that things will work out somehow without excessive planning or control. Social events of all kinds are chaotic affairs with loud music, dancing, drinking, mariachis and the ubiquitous rockets that are fired off for every occasion from funerals to church processions and every kind of celebration. Business affairs will be taken care of eventually, but probably not in the time frame expected by a typical U.S. or Canadian citizen.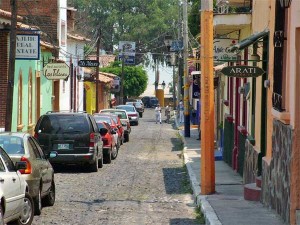 3. Messy – Mexico is anything but sterile. The streets are shared with dogs, horses and trash piled up for the eventual trash pick-up. Around every corner one is greeted by a cacophony of smells; the sweet aroma of baking bread and roasting coffee swirling together with the smell of garbage rotting in the sun and pet detritus. The sidewalks are uneven, crumbling on many corners where the local buses repeatedly miss the turn, and the cobblestones are rough, making every walk through the village feel like a journey through uncharted territory.

4. Dirty – See 3 above. Several groups are working diligently to improve Lakeside trash pick-up, recyiclying and add garbage trucks, but the quality of trash removal varies widely throughout Mexico from somewhat satisfactory to poor. Mexicans themselves are fastidiously clean and except among the very poor, adults and children are generally dressed with great care because dress is considered a reflection of one's status in society.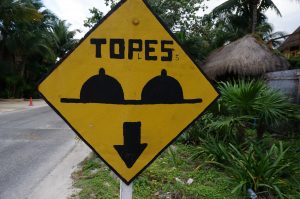 5. Dangerous – In addition to the lawlessness covered in point 1 above, the roads are generally full of potholes and topes (speed bumps) which are usually unmarked and often in the most unlikely of places. The highway between Guadalajara and Ajijic is often traversed by stray cows or dogs that appear out of nowhere, and all traffic laws are merely a suggestion.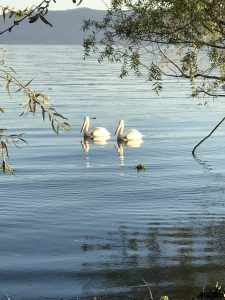 A Mexican friend recently told me, "When you come to Mexico you put yourself in the hands of God." So why you say, would anyone in their right mind choose to live here? Well, our disgruntled expats (likely in the grip of culture shock which is real and can cast a pallor over the first months of living in a new country) somehow couldn't see the warmth and generosity of the Mexican people, the sense of community in the village where every Sunday afternoon is a spontaneous gathering with the park benches full and children of all ages playing in the plaza. Expats and Mexicans coming together to enjoy the warm Sunday afternoon breeze and the frequent free music concerts and art exhibitions.
The international living magazines and blogs tout the climate and cost of living as two of the prime reasons to move to Mexico, but warm weather and low cost of living are not enough on which to base a life. So buyer beware, if you are considering moving to Mexico, you should try to make several trips as long as possible to get your own sense of the pros and cons and how they will affect your lifestyle.
The ability to speak and understand at least basic Spanish is one of the biggest aids to maximizing the quality of your Lakeside life.   Those who live here for years without learning Spanish are missing a major component of the benefit to be gained by living here,  sort of like watching TV in black and white instead of in color. You get the picture and the story line, but something essential is missing when you are unable to communicate freely with the Spanish speaking community. Most people here are scrupulously honest (like my handyman who can hardly bring himself to charge me for his work) but there are unsavory people in every country and non-Spanish speakers make an easy target. It's sort of amusing and sort of not amusing to hear expats brag about what a great deal they got on some purchase, blissfully unaware that they paid way more than the usual price. Far more important, speaking Spanish could save your life in a situation where medical attention or emergency services are required.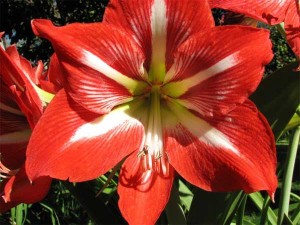 If you have carefully investigated the Lake Chapala area and decide to move here, congratulations! You will find a rich culture, warm and friendly people, and expats who live here happily and integrate with the local culture to one degree or another.  Although this is not paradise, life is rich here and you may find that the advantages of Lakeside living far outweigh the disadvantages.
By Bette Brazel, Focus on Mexico Content Manager
COVID UPDATE: During the uncertainties created by the pandemic, we have suspended our live 6-Day Educational Programs and will be back in late 2021 OR 2022 depending on how conditions evolve. Our new "Move To Mexico Online Program" – along with live, one-on-one support at Lakeside – is the best approach to ensure safety of you and our staff, while providing you with the experience and expertise of the Focus program. The Online Program will provide you with the essential info and perspective from over 20 presentations on everything to do with a move to Mexico. Interested in finding out more about our Online Program? Click here.