By Kristina Morgan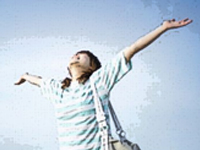 A study by the University of Pittsburgh confirmed what many of us here at Lake Chapala already knew: "Optimists are less likely to suffer heart attacks or die."
In the largest study to date of the effect of positive thinking on health, the researchers looked at the results of more than 97,000 women monitored as part of a long-term study.
 They found that, compared to pessimists, optimists had a nine per cent lower risk of developing heart disease and a 14 per cent lower risk of dying from any cause, after eight years of follow-up.
 For example, the team designated someone as an optimist if they tended to answer yes to statements such as "in unclear times, I usually expect the best."
Pessimists, by contrast, tended to answer yes to statements like "if something can go wrong for me, it will."
"This study is a very reasonable stepping stone to future research in this area— both on potential mechanisms of how attitudes may affect health, and for randomized controlled trials to examine if attitudes can be changed to improve health," Dr. Tindle said.
What it doesn't mention is how to become an optimist. While I lived in the U.S., I was on a yearly cycle of antidepressants that I fought every winter when I invariably ended up taking them because no matter what, once the snow began to fall, so did I, into the pits of depression. For people who struggle with SAD, Seasonal Affective Disorder, the Lake Chapala/Ajijic area may be a natural solution, with even better side-effects.
Here are five ways living at Lake Chapala can improve your outlook on life—and your health.
1. The Climate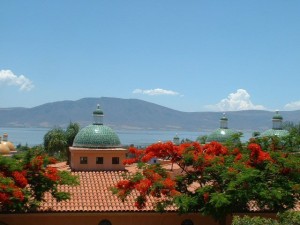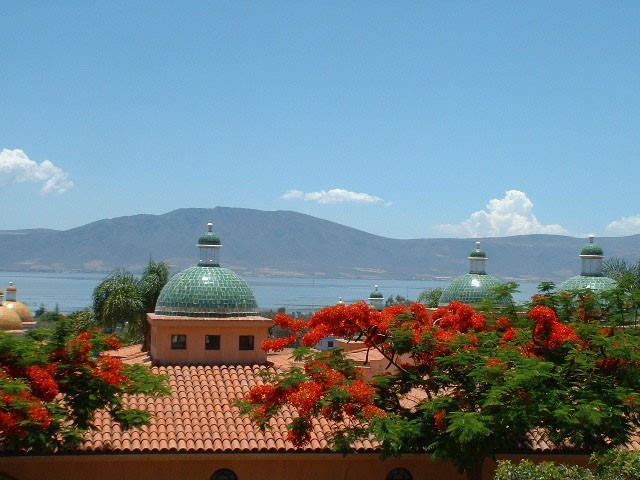 Lake Chapala has been blessed with one of the best year-round climates in the world. Sunny days that average 74 degrees year 'round plus our low humidity, due to being a mile high like Denver, contribute to the reasons this is truly paradise. We are also on the same latitude as Hawaii and all of the plants that grow in Hawaii also grow here. This makes it second nature to feel positive and optimistic under blue skies, gentle breezes and warm sunshine. And activities in the open air have the strongest restorative effects on our mental states.
Psychologically, beautiful scenery can distract us from our troubles, help us forget our normal stressful environments and reconnect us to nature. The indoor/outdoor lifestyle at Lake Chapala, with most restaurants being open-air and most homes having terraces that also promote indoor/outdoor living, make living outdoors, even when we're indoors a viable option.
2. The Lifestyle
Another plus for Mexico is its people and their culture. The Mexican people are among the happiest in the world according to the Michigan World Values Survey. Their love of family and the importance they place on time spent enjoying life and nurturing their relationships puts things into perspective for many of us from north of the border who spend much of our time working instead of playing. Mexico's laid-back, stress-free lifestyle is a refreshing change from the rat race many people find north of the border. Stress alone can wreak havoc on an optimist's attitude, whereas people just seem to naturally become healthier and happier here at Lake Chapala once they settle into the simpler, slower paced lifestyle and embrace life again. In fact, many of the expats here reinvent themselves and do something artistic or completely different than what they did before they moved here which, I believe, is among the reasons that the Mexicans welcome the expats here with open arms.
3. The Lake has beneficial properties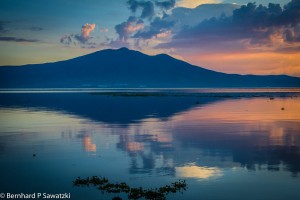 Who wouldn't feel better after gazing at a beautiful lake every day? But did you know that Lake Chapala itself has rare properties that also contribute to the well-being of the people who live here? Lake Chapala has been studied by the Japanese and found to have high magnetic levels and bromide, a mineral that was used in the late 17th century as a sedative. High magnetic levels are found to be curative in nature—take Nikken (an organization that calls itself the Total Wellness Company), for example, and the magnetic products they sell to improve health. Just by being at Lake Chapala you have the benefit of magnets, which are said to improve your learning power, improves circulation and arthritis and other conditions involving joint or muscle pain. Bromide aids in sleep and is a natural mood enhancer. People who have problems with insomnia frequently report they are able to finally get a good night's sleep here at Lake Chapala.
4. Color Therapy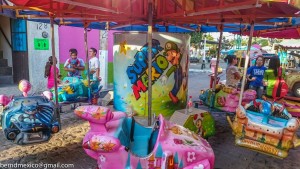 Color is everywhere at Lake Chapala. Coming from a state where a yellow house caused an uproar with the homeowner's association and bright colors in clothing or décor were verboten and shades of beige reigned supreme as the color of choice, Lake Chapala can be a bit of a shock with all its bright pink flowers spilling over rock walls, paprika-colored blossoms on the African Tulip trees in flaming contrast to the lilac jacaranda trees that leave thick purple carpets on the streets and sidewalks. And it's not just nature that paints with a liberal brush here—even the houses and businesses, owned by Mexicans and expats alike, are bright colors that would be banished in more staid settings back north.
5. Fresh food
Everyone knows that diets that are high in fresh fruit and vegetables are very good for you. In Colorado, fresh produce was at a premium and very expensive, especially in the winter. And rarely was it ripe, sweet and juicy. Avocados? Forget it. They were expensive and not good. Here they grow outside on my trees. Beautiful, ripe, fresh fruit and vegetables are available daily here for pennies. It really is possible to eat whole foods without spending your whole paycheck!
With the weather, people, lifestyle, lake, color and fresh food the people who have come here have learned to live well and live longer—and they are happier. Many people I spoke to were confirmed pessimists until they came here and found an exciting, healthy life waiting for them. Is Lake Chapala for you? You'll just have to come on a Focus educational week to find out.
Kristina Morgan: Director of Public Relations for FocusOnMexico.
Focus On Mexico offers 6-Day Educational Programs to Ajijic and Lake Chapala, Mexico.  Join us on a Focus program and learn why thousands of Americans and Canadians chose to retire in Lake Chapala.
Our programs offer the perfect balance; a wonderful vacation and an insightful, educational experience. Our expert speakers cover all topics: Health Care, Real Estate, Legal System, Immigration, Bringing Pets, Cost of Living, US Taxes for Americans, Non-Residency for Canadians, Living on the Lakeside, Investing in Mexico, Mexican Economy and much more…
You'll get everything you need to help you decide if Lake Chapala, Mexico is the place for you, plus have a lot of fun doing it. Retiring in Mexico couldn't be better.