Applying for a Vehicle Permit Online

You can apply for your temporary vehicle import permit on-line through the Banjercito Bank after reviewing the requirements outlined in this post.  Foreigners are only allowed to temporarily import one vehicle into Mexico.
Why Only Temporary Importation?
All foreign vehicles can only be imported into Mexico on a temporary basis.  Foreign cars cannot be nationalized and must be taken out of the country after four years.  For this reason if you are moving to Mexico on a long-term basis it is not a good idea to bring a new vehicle of any kind into the country unless you are comfortable with taking it out and selling it abroad after four years.  Mexico has a thriving automobile industry with competitive pricing so many foreign residents choose to buy a Mexican vehicle.  On the other hand if you are moving to Mexico and have an older vehicle and/or wish to bring your household goods in your vehicle, temporary importation may be just the option you're looking for.
Tourist/Temporary or Permanent Resident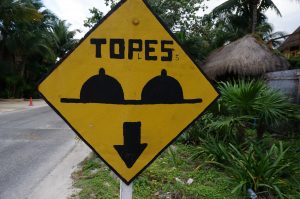 If you are coming to Mexico for 180 days or less, simply follow the instructions provided on the Banjercito website.  If you are staying longer than 180 days, you must apply for a temporary resident visa at your local Mexican consulate that is valid for a maximum of four years, and your vehicle will be authorized for the same period of time as your visa.
Permanent residents are not allowed to bring foreign vehicles into the country for the reasons outlined above.  In the case of a married couple, some choose for one spouse to get a temporary visa that can be converted to a permanent visa after four years and the other spouse can apply for a permanent visa.  No matter what a U.S. or Canadian plated vehicle cannot be driven or sold in Mexico after four years in the country.
Required Documents:
 If you are the owner of the vehicle:
You will need one of the following documents to certify legal ownership of the vehicle:
Vehicle title
Valid vehicle registration certificate
The vehicle invoice
Credit Contract from the financing institution or an invoice letter not older then 3 months (if the vehicle is not paid off).
If you are not the owner of the vehicle:
If it is Family property – A document that proves ownership and a document that proves the importer's relationship with the vehicle owner such as spouse or children. Valid documents include marriage or birth certificates.
If the vehicle is the property of a company – You must present a document that proves ownership and a document stating that the importer is an employee of that company.
If the vehicle is leased – You must have a document which includes the importer's name and a letter from the leasing company authorizing you to take the vehicle outside of U.S. territory.
Service Fee
When requesting a Temporary Import Permit by Internet, the only accepted method of payment is by credit or debit card, according to the following requirements:
The card must be issued to the importer's name
The card must be valid internationally
The card must be issued in a foreign country
Only Visa and MasterCard are accepted
 The card must be activated to accept charges made in other countries.
The charge for the Service Fee will be applied in Mexican pesos at the current exchange rate of 48.00 USD plus tax (Total of 53.28 USD.  The charge includes the service fee for issuing the permit and the shipping charges to send the permit by mail.
Important Info:
Important aspects to keep in mind for the temporary importation of a vehicle:
A temporary import is only possible for one vehicle at a time.
The maximum load capacity for a temporary vehicle import is 3.5 tons, not including the weight of the vehicle.
You may tow with your vehicle one to three motorcycles, beach cars or dune buggies, or four-wheel motorcycles or ATVs. You must be able to provide proof of ownership for the vehicles being transported and they must be returned along with the towing or transporting vehicle.
It is not permitted to sell the temporarily imported vehicles on Mexican territory or use them for commercial activities.
The vehicle must be returned to the country of origin within the authorized timeframe as stated in the Temporary Import Permit.
When Entering Mexico: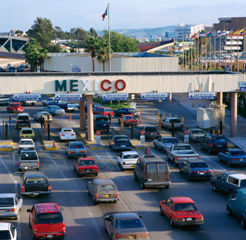 When entering Mexico you must have in your possession originals of the required documents as determined by Mexican law. You must provide one of the following documents:
Foreign passport
Certificate of naturalization
Note:  When entering Mexican territory, if you do not have an Residente Temporal or Residente Permanente or some type of visa;  you must first apply for a tourist visa at the National Institute of Migration. Your vehicle permit will be issued for a period equal to that of your tourist visa.
Focus On Mexico offers 6-Day Educational Programs to Ajijic and Lake Chapala, Mexico. Join us and learn why thousands of Americans and Canadians chose to retire in Lake Chapala.
Our programs offer the perfect balance; a wonderful vacation and an insightful, educational experience. Our expert speakers cover all topics: Health Care, Real Estate, Legal System, Safety, Immigration, Assisted Living/Care Options, Bringing Pets, Cost of Living, US Taxes for Americans, Non-Residency for Canadians, Living on the Lakeside, Investing in Mexico, Mexican Economy and much more…