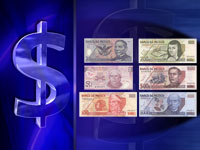 The affordable cost of living in Mexico and specifically the Lake Chapala, Ajijic area is one of the major attractions (along with our near-perfect climate) for moving here. It has been estimated that the cost of living in Mexico to less than in the United States and Canada.  However, Focus On Mexico has added a section for cost of living comparisons for the entire USA and Canada…
There are people who live here (and own a home) on their U.S. government pensions. However, having said that, the stories that you read that say you can live here on $500 or $600 a month are simply no longer true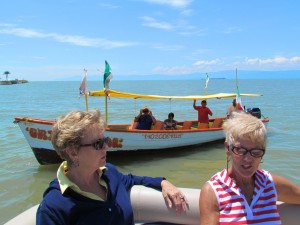 Most people moving to Mexico come for the climate and to enjoy an enhanced lifestyle for less. They want to live in the mainstream and get involved in activities, take in local events, do a little traveling, eat out and generally stay active. Lake Chapala offers all that and more.
.
Determining Your Cost of Living in Mexico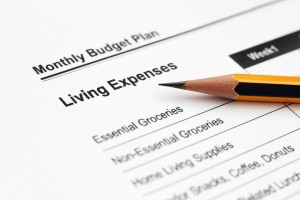 The cost of living in Mexico or any other country/town depends a lot on the person. What is your cost of living now? Are you planning on maintaining the status quo, simplifying your lifestyle or do you want to live more extravagantly? Obviously, establishing a cost of living is an individual matter.

Cost of Living in Mexico Largely Depends on your Lifestyle
In general, the estimated cost of living for a reasonable lifestyle can range from $1,200 to $3,000 US a month depending on your personal lifestyle, whether you are single or a couple and whether you own or rent. Obviously if you rent, you need to include the cost of renting in this number. To get a sense of the cost of buying, check out our "Sample Homes for Sale" page – which are take from the MLS listings. I will caution you that it is difficult to get a true feel for values when you don't know the locations or condition of the properties. However, it will give you a bit of insight.
Be assured that whatever monthly income you have for living, it will likely go further in Mexico. Food, labor and goods manufactured in Mexico are extremely affordable. For instance, you can have a maid or gardener for the equivalent of US$2.50 to $3.50 USD an hour. A man can get his hair cut for about $4.00 USD, you can have high speed broadband for approximately $30 USD a month and, best of all, property taxes range around $50 to $250 USD per year! Transportation is another real bargain with bus fare in Lake Chapala around $7 pesos ($0.64 USD). And, if you don't like to cook, eating out is also a real bargain. You'll have to see it to believe it.
When you come on a Focus on Mexico Educational program to Lake Chapala, we take you to different restaurants for every lunch and dinner so you can enjoy the variety, quality and low prices of the restaurants in the Lakeside area. Where else can you find an Argentinian 27-oz filet for two for around $170 pesos! Come join us and we'll tell you where you can find that treat!
A cost of living in Mexico quote:
Rod Burylo, Chartered Financial Planner from Canadians Retiring Abroad
Commenting on the cost of living in Mexico:

"When they venture off the beaten path to these lesser-known communities, retirees also enjoy another one of Mexico's attractions: a low cost of living. With a wide choice of restaurants (many of them owned by expatriate Canadians and Americans) and with multi-course meals still available for 100 pesos (approximately $6 US/$8 Cdn), it is not unusual to find Expats dining out most nights. For those who like to cook, a basket of goods is generally priced at one-half to one-third of most US/Canadian retail prices. 

The more ambitious Canadian retirees can pursue another cost-savings aspect of Mexico. Those who take the trouble to establish residency in Mexico (by completing a process of severing Canadian ties and establishing new, Mexican ties), can achieve a significant reduction in personal income tax."