Focus on Mexico is expanding to give you first hand information about other great places to look at outside of Lakeside when considering a move to Mexico.  We love Lakeside and we also love many locations throughout Mexico that can be a good fit for foreigners considering a move south of border.  We have plans to host some on the ground seminars outside of Lakeside and soon we will be publishing a survey to find out which areas of Mexico most interest you.  In this post we will feature the fabulous city of Morelia.
Morelia Overview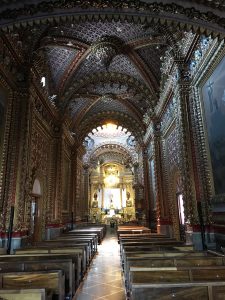 If you are more interested in city life as opposed to village life at Lakeside, and culture, music and art are a must have on your list, then Morelia may be for you.  Morelia is the capital of the state of Michoacan and is located about 3 hours southeast of Lakeside  still in the central highlands of Mexico with average temperatures similar to Lakeside, and a population of ~800,000.  There is an international airport about 1 hour outside the city and a modern bus terminal with connections to all parts of Mexico.
Morelia is a UNESCO World Heritage Site with its carefully preserved architecture and many cathedrals, churches and former convents, including the unforgettable Temple of Guadalupe also known as the Church of San Diego.
Festivals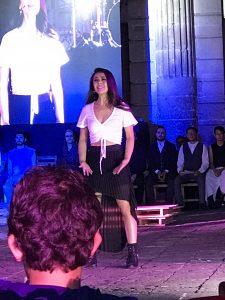 Morelia is known for its almost weekly festivals throughout the year including the Morelia Film Festival which is hosted by the same group that hosts the Cannes Film Festival, an extensive Holy Week program that includes a large outdoor professional and free production of Jesus Christ Superstar held every year, and many others.
Culture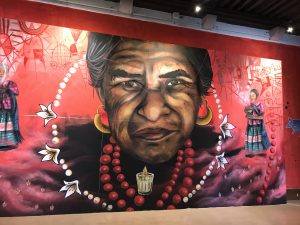 Morelia is the home of the oldest music conservatory in the new world.   Classical music can be heard throughout the city from the annual music festival (that includes many free events) to the bus terminal to the city streets, where conservatory students perform on the weekend.  While dining you may be treated to opera, violin and all types of classical music.
There are four cultural central centers in Morelia with regularly changing exhibits.  In addition there are seven museums, each with a different focus, no less than 14 universities (making Morelia a quintessential college town) and numerous parks, plazas and art galleries.
Fine Dining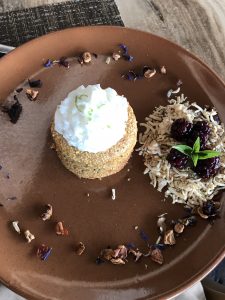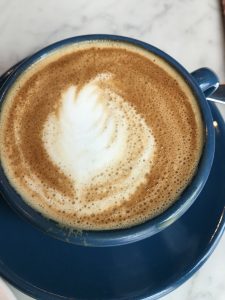 Morelia and its surrounds are known for some of the finest cuisine in Mexico with elegant restaurants in central Morelia that will delight your palette, including Lu Cocina Michoacana and many others.    Origo, with several locations in central Morelia, features the highest quality artisan bread and pastries to be found outside of Europe along with first class cappucchino and organic drinks.  They also feature a complete breakfast, comida (main meal served starting at 2 p.m.) and supper menu.  It's worth noting that almost everywhere in Morelia, breakfast is served until 2 p.m., comida from 2-6 p.m. and cena starting at 6 p.m..
Healthcare
As in most of Mexico, excellent healthcare is available with no less than 10 highly rated hospitals to choose from.
Housing/Cost of Living
While rentals and home sales are not as conveniently available to see on the internet as Lakeside, there are properties available at reasonable prices, both in the center and the suburbs.  Your best bet is to look for housing on the ground as many great deals are not posted online.  The cost of living is basically comparable to Lakeside or slightly less depending on your lifestyle.
Foreign Population
Morelia is home to a smaller population of U.S./Canadian foreigners than Lakeside.  They host several Facebook sites including Expats in Morelia, Morelia Amor, and Morelia United, that provide information about local events and host regular get-togethers including a monthly cocktail party.
Exploring
There are a myriad of hotels available at all price points for an exploratory journey.  If you prefer a personalized B&B experience with a long-time Morelia resident, Casona Rosa is an excellent choice.  Rosa and Lupe provide a centrally located home away from home and a wealth of experience to help you get oriented.  If you're interested in a culinary tour of Morelia and the surrounding villages, Cristina Potters, author of the renowned Mexico Cooks blog and a bilingual bicultural 40 year Mexico resident, offers one-of-a-kind personalized tours.
What's the Down Side?
Although the Morelianos are very friendly, Morelia is not specifically designed to accommodate the foreign community like Lakeside, which can be either a plus or a minus depending on your point of view.  More effort will be required to adjust to the Mexican community and although there are plenty of English speakers, Spanish skills are important where English assistance is not readily available all the time.  On the other hand, there are long-term expats living in Morelia who are not fluent Spanish speakers.
Although Morelia has an international airport, there are far fewer direct flights to the U.S. than from Guadalajara, so you might have to make a connection or drive/bus to Guadalajara.  The Morelia-Guadalajara buses stop at the airport, so you would have to add at least an extra 4 hours to your international trip if flying out of Guadalajara.
Let's Wrap This Up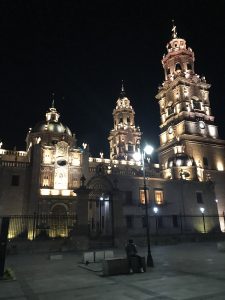 Any one post about Morelia is bound to be inadequate on some level because of the depth and richness of what the city and surrounding villages have to offer, but we have attempted here to at least pass the flavor of the beauty of Morelia.  Please let us know if Morelia is a city you are considering in your Mexico move plans.
By Bette Brazel, Focus on Mexico Content Manager
Focus On Mexico offers 6-Day Educational Programs to Ajijic and Lake Chapala, Mexico. Join us and learn why thousands of Americans and Canadians chose to retire in Mexico. Our programs offer the perfect balance; a wonderful vacation and an insightful, educational experience. Our expert speakers cover all topics: Health Care, Real Estate, Legal System, Safety, Immigration, Assisted Living/Care Options, Bringing Pets, Cost of Living, US Taxes for Americans, Non-L for Canadians, Living on the Lakeside, Investing in Mexico, Mexican Economy and much more…