By Karen McConnaughey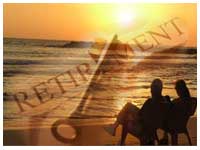 Changing Your Life in Lake Chapala, Mexico
I received an interesting email recently telling me."This is your chance; this is your year. It's time to stop thinking about it…time to stop dreaming about it…time to make it happen." And, it hit an emotional chord with me because it was talking about retiring in a foreign country.
As I continued to read, my mind wandered back to when Bill and I retired in 2003. Our first day in our new life in Lake Chapala, Mexico, was February 1, 2004. I was days shy of being 59 and Bill was 62. We had bought a house in Mexico in September 2003, after studying everything we could on cost of living in Lake Chapala…even down to the cost of eggs! We knew it might be a little challenging for us because we both made good salaries in the United States, and we were used to spending freely and often. However, we were tired…just plain tired. We had both worked since we were 16, and we both had the same retirement plan…to drop dead at our desks. How exhausting is that to think you will never be able to afford to retire? We were becoming old before our time!
Decided It Was Time To Live!
When we made the decision to move to Mexico, we figured it would be a good trade-off…maybe a little bit less spending money, but definitely more free time to enjoy the many years we had left. No more alarm clocks, no more shoveling or driving in ice and snow and no more doing what we 'had' to do in order to exist. We decided it was time to LIVE, not just exist, so we were going to do what we wanted to do. Our wants were few but very specific for the perfect place to retire: we wanted a temperate climate, a lower cost of living, and we wanted to leave the rat race. Wow…just wow…in moving to Lake Chapala, Mexico, did we get more than we bargained for!
Discover the Color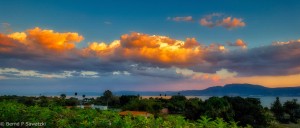 There were some things we didn't even think about…sometimes we're a tad naïve, and Bill likes to say "God takes care of idiots!" Did we think about wanting a healthier lifestyle or even consider health care options? No! However, after you're here for awhile, you realize that just from seeing the sunshine every day, you're feeling better. You also realize you've been missing color your whole life…that color can make you happy; and happier, as we know now, can also make you healthier! And, then you also realize you have a world-class, inexpensive health system with many doctors who have received their training in the United States. That was unexpected…we figured out the cost of eggs, but never once thought about the cost of health care. We sooooooo lucked out by choosing Mexico!
Say "Hola!" Instead of "Uh Oh!"
On your wish list for retirement, is there also something about safer streets and friendly neighbors? We had heard the Mexicans were friendly and warm and very accepting but was that all hype? Again, it turned out to be a BIG plus for us. We can walk anywhere in our village day or night without fear. Once when I was heading down to the plaza, I saw a group of about 10-12 teenage boys headed my way. I remember thinking, "yikes… if this were happening in the U.S., I would be nervous, because when boys get together, they seem to dare each other to do things they wouldn't do alone." But I wasn't nervous, not even a little bit (which amazed me!)…and as we passed each other, I said, "Hola. Buenos Dias!" All of them broke out in big grins and returned my greeting enthusiastically as we continued on our separate journeys. I just couldn't stop smiling all the way to the plaza thinking about what had just happened and how happy I was to be in this beautiful country. As with everything that seems to happen to Bill and me, it was another life-altering moment in Mexico!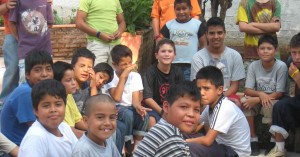 Also, our Mexican neighbors were all so caring, considerate and very understanding of my minimal Spanish when we first moved here. They realized I was trying and so, instead of complete sentences, they would stick to one-syllable words and verbs when speaking to me. Also, the States has nothing on the neighborhood watch we have. When we would return late at night to our home, our neighbors across the street would always open their door to make sure who it was, and wish us a good night…Buenas Noches!
We Ain't In Kansas Any More!
Another plus that most of us could not even consider having living north of the border, is that we have a maid and a gardener, twice a week! I never thought I would be able to make a statement like that after I retired! Life is good!
Maybe you want to escape cold winters…never to have to pick up a snow shovel or scrape a windshield again. Winters in Kansas City were mild for the most part, but I remember well the days of uncovered parking, of sliding into a fire hydrant (or two!), of getting hit more than once on icy streets, and I remember a 10-minute commute turning into a three-hour nightmare one winter! It even snowed three feet on Bill's and my wedding day…there was an omen if we ever saw one! I have to admit I never want to see snow again except in photographs!
Are you tired of being in a waiting mode (life on hold?)…it may be that the money you think you're making by continuing to work is just another excuse to keep your dreams at bay. Bill and I had lived here for almost 12 years when he passed away (so glad we didn't wait to start our dream!). I have been living in our same house alone for two years now,  and I can't even imagine what my life would have been if I still lived in Missouri. It boggles my mind to think about it!
Is It Time To Change Your Life For The Better?
Is another of your wishes to seek a better quality of life…with less stress? Would you like to live in a country where negative and life-wasting emotions are replaced by a different worldview that seems to be contagious? Would you like to make a huge difference to the members of the community with a very low output of time and money? You can find it here! There are so many worthy organizations in the Lake Chapala area where you can make a huge contribution to the local community, and you simply cannot underestimate the "feel-good" factor in your health and well-being either!
In the Lakeside area, there are many classic examples of retirees who have reinvented themselves. In their book, "Don't Retire, Rewire!" (Alpha, 2007), Jeri Sedlar and Rick Miners provide a step-by-step guide to help people approaching the second half of life discover their passions and purpose.
Noting that many people "flunk retirement," they list many reasons for retirees to "rewire," among them a need for mental stimulation and a desire to remain productive, do something meaningful and make a difference for others. If that's what you're aiming for in your "second life," you won't find a better place to do it than the Lake Chapala area.
As you can see, the email I read just had my mind racing about how good life is, which is why I had to write it down…to put my thoughts into words. It also ended on just the perfect note:"Whatever you're looking for, it's time to seize it. Time to move from the dream to the exciting reality of the new life. Get out of your armchair and get moving. Don't be intimidated. Don't be nervous. You're not alone. It's time to stop worrying about how you'll pay for life…and start enjoying it, instead."
Bill and I have never once regretted our decision to move to Lake Chapala. In fact, the only regret we've heard since living here is the regret voiced by someone who wished they'd done it sooner!
Mexico has been rated the # 1 place to retire by International Living in 2017 and at least two years previously … and Lake Chapala is one of the most desired locations in Mexico.
So…take that first step! Sign up for a Focus on Mexico 6-day educational program today, and find out if Mexico is for you. And, you don't have to take our word for it…check out what one of our alumni, Mary Beth Kingsley, said about her experience.
Research and Register for one of our 6-Day Programs now and get started on your New Life Adventure.
¡Hasta pronto! See you soon!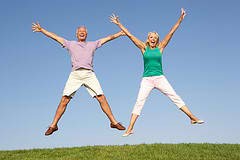 Resources:
Liveandinvestoverseas.com

nytimes.com

Escapeartist.com

InternationalLiving.com
Bob & Joe-Anne Easton, Harrisburg, PA (Focus Alumni Who Moved to Lake Chapala, Mexico)
[The Focus on Mexico program] should be mandatory for everyone moving here. We have been researching the Chapala "Lakeside" area for more than two years. Some information on other websites was outdated, some erroneous. The Focus program gave us the correct information and also answered questions regarding our particular circumstances. The program put us in personal touch with professionals from all fields and will be valuable resources when relocating and in the years ahead while living in this beautiful country.